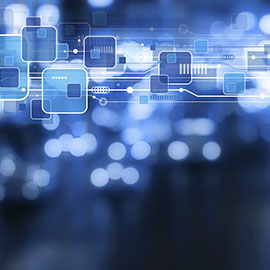 Laurier Online Life Resources
Information and Communication Technologies (ICT) collaborates with departments from across the Laurier community to offer online services that help make student life at Laurier easier. To help you navigate what online services exist at Laurier, we have created a repository for your reference.
The ICT Service Desk is the main point of contact for questions and concerns related to IT at Laurier. We encourage you to email your questions to support@mylaurier.ca and follow ICT on Twitter @LaurierITHelp.
Service Laurier
LORIS
Laurier Online Registration and Information System (LORIS) is where you access grades, register for courses, confirm your program of study and much more. Through LORIS, you can also access student award applications, monitor approval and receipt of awards, and check your OSAP application status. Be sure to stay informed of important academic dates and deadlines. 
LORIS Proxy accounts, available in the Proxy Access tab on LORIS, allows you to give another individual access to invoicing and account summary information. You can add an unlimited amount of proxy profiles to your account through LORIS and easily change access over time. Laurier staff, faculty and advisors are unable to disclose any information (e.g. registration, academics, grades), other than financial account information, to a proxy.
ScheduleMe
ScheduleMe assists you in planning your course schedules prior to registering through LORIS. The scheduling tool will prompt you through a series of steps to input your course information and then generates all of the possible conflict-free timetables in an easy-to-read weekly schedule. For more information, review Visual Schedule Builder.
Teaching and Learning
MyLearningSpace
Laurier offers over 140 unique online learning courses available to all Laurier students. MyLearningSpace is Laurier's learning management system for online and classroom-based courses. MyHelpSpace is available through MyLearningSpace and offers help for many fundamental academic skills. If you have questions or require support, contact myls@wlu.ca.
iClickers
iClickers measure class participation and assessment. Your bookstore course materials list will indicate if an iClicker is required for your course. Get help with iClickers by contacting clickers@wlu.ca. 
Tech Services
Laurier Wi-Fi
Two wireless networks are available to you at Laurier, laurierwifi and eduroam. For step-by-step instructions to connect to Laurier's wireless networks and troubleshooting support, review Wireless.
Reset Your Network Password
There are two options available to change your Laurier network password.
Visit the ICT Service Desk with your OneCard (no other forms of ID will be accepted) and have your password changed immediately.
For self-service password reset, go to iam.wlu.ca; select Reset Password if you have forgotten your password or login and select the Change Password tab to change your current password.
Passwords cannot be changed over the phone. For more information, review Accounts and Passwords.
Laptop Loaner Program
ICT has 10 Lenovo Thinkpad T410 laptops available for loan through the Student Laptop Loaner Program. Eight are available from the ICT Service Desk in the Waterloo concourse and two are available from the Brantford Udesk.
Software
Microsoft Office 365 is available to you free of charge. This includes the latest versions of the full Office productivity suite, including Word, Excel, PowerPoint, OneNote and one TB of storage through OneDrive for Business. Students requiring SPSS can purchase the software through eAcademy. For instructions on how to get started, review Purchasing Software.
Computer Labs
Registered Laurier students are authorized to use the ICT labs on campus. Access to the labs are gained by swiping your OneCard through the card reader beside the lab door. For lab locations and available software, review Computer Labs.
Printing Services
Laurier WebPrint
Laurier's Printing Services allows you to save time, skip the line and print online. If your document is ready to print, visit Laurier WebPrint to upload your file, select your print and bindery options, view a proof, choose your desired pick-up date and location, and pay.
PaperCut 
Self-serve printing is now easier with Laurier's new campus-wide Print Management System. PaperCut is available in the Library, ITS Labs and on the public-access copiers around campus. Contact Printing Services for assistance at 519.884.0710 x6427 or email printing_services@wlu.ca.
Library
The Laurier library offers a number of online resources available at your fingertips. Search the Primo catalogue for books, online scholarly articles and eBooks — resources also available off campus with your network login. Visit our quiet study rooms or computer workstations that are equipped with our citation management systems to help you organize your research and automate citing. Amongst the variety of resources available to students are two digital microform scanners, an analogue microform reader as well as adaptive and assistive technology to assist users with accessibility needs. 
Special Constable Service SAFEHawk Safety App
SAFEHawk features campus-specific emergency contacts at all Laurier locations, personal support resources, safety tips, new feeds and accessibility information. SAFEHawk is available for free download on iPhone, Android and Blackberry devices. For information on features and downloading the application, review SAFEHawk Safety App.
Questions regarding SAFEHawk can be directed to Special Constable Service at specialconstableservice@wlu.ca.
Laurier Online Life Technology Showcase
Each year in mid-September the Laurier Online Life event brings all of these departments together for a technology showcase where students can ask questions and learn about the various services they can access online.