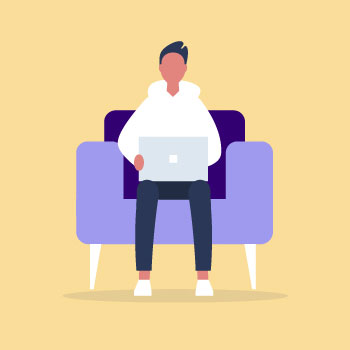 Golden Rules for Acting with Integrity
Very few students actually set out to engage in academic misconduct. Most often, things like procrastination and lack of awareness of expectations as well as where to get help are what lead to less than golden actions.
Not being prepared or not knowing the rules is not an excuse for academic misconduct, though, so start to familiarize yourself with the forms of academic misconduct and the ways to put academic integrity into practice during your time at Laurier.
What is academic misconduct?
Academic misconduct, the term used for when individuals do not act with integrity in an academic setting, is fully defined in the Student Code of Conduct and Discipline.
Academic misconduct can include:
plagiarism
impersonating another person in a test
buying term papers or assignments
cheating
submitting the same piece of your own work from another course without permission
falsifying, misrepresenting, or forging an academic record or supporting document
Seven Golden Rules for Acting with Integrity
Understand What is Expected: Make sure you are aware of what's expected of you as outlined in the Student Code of Conduct and Discipline.
Read Your Syllabus: Now that you know what the university expects, get further clarification within your syllabus and never hesitate to ask your instructors what their expectations are.
Cite Your Sources: Always give credit where credit is due!
Be Prepared: We're talking about preparation versus procrastination. Study and learning skills teams can help you plan out your schedule each term so that you have dedicated time to complete your assignments.
Be Organized: Organized course and assignment notes will provide you with a record to remind yourself of where you found your information.
Don't Share Your Work: Friends don't ask friends if they can copy their assignment.
Ask for Help: Ask your professors, lab instructors, and TAs for help, get help from writing services and librarians.
When you choose to act with integrity in your course work and research, you know that your work is your own, you earned the grades you received, and you can be proud of your Laurier degree.
Visit students.wlu.ca/academic-integrity for links to resources, policies and more guidance in acting with integrity.