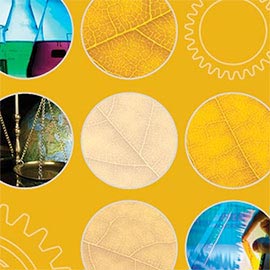 Get your research noticed
Are you artistically inclined?
Canada's Natural Sciences and Engineering Research Council (NSERC) and the Social Sciences and Humanities Research Council (SSHRC) are hosting contests focused on sharing research projects through video and photography.
Contest winners can receive prize money of between $2,000 to $3,500.
Find out more about how you can get your research noticed and where to find support.
If you have any questions, are looking for support or have submitted a video or photo to a contest, please contact Shawna Reibling in the Office of Research Services.
Good luck!
Science, Action!
NSERC's Science, Action! video contest is offering 15 cash prizes ranging from $2,500 to $3,500 for short videos that tell a simple story about fascinating science.
You must submit a 60-second video featuring NSERC-funded research, along with a 100-word biography. Winning videos will be featured as part of museum exhibits, science fairs and during Science Odyssey and Science Literacy Week.
Are you conducting research in or about Canada's North? Then you have a special chance to win an additional special prize of $3,000.
The contest is open to undergraduate and graduate students. It closes on Friday, Jan. 18, 2019, at 4:59 p.m. (EST).
Science Exposed
NSERC's Science Exposed photography contest is devoted exclusively to images of scientific research, in all fields of study. Your submission must have a catchy title, a clear explanation of your research and an explanation of the techniques you used to create the image.
There are three jury prizes of $2,000 and one people's choice prize of $2,000.
This contest is open to graduate students, postdoctoral fellows, faculty members, and researchers in public or private research centres. It is not open to undergraduate students.
Contest closes on Tuesday, Jan. 15, 2019, at 11:59 p.m. (EST).
The Storytellers
SSHRC's Storytellers contest challenges you to show Canadians how social sciences and humanities research is affecting our lives, our world and our future for the better.
Your challenge? In three minutes or 300 words, tell Canadians about a great SSHRC-funded project happening at Laurier. The project can be yours or it can be a professor's (get their permission first!), but your story should be creative, compelling and clear. Find a list of SSHRC-funded faculty at Laurier.
The top 25 storytellers will each receive a cash prize of $3,000, a spot in the research communications master class at Congress 2019 (registration and three nights' accommodation included), national promotion of their project and the chance to present their work at the Storytellers Showcase. At the Storytellers Showcase, as part of Congress 2019, the top 25 will deliver their pitches in front of a live audience.
The contest closes Jan. 31, 2019, at 5 p.m. (EST). It is open to undergraduate and graduate students.
Contact Us:
Shawna Reibling, Knowledge Mobilization Officer