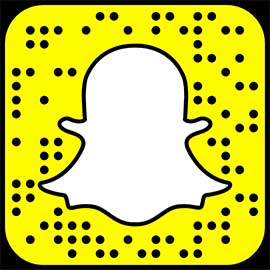 Snapchat Takeovers
From student competitions, to residence life and student elections, check out what's upcoming up on Snapchat (wilfridlaurieru).
The Hawk Games
Saturday, Jan. 21
This is a campus-wide residence vs. residence competition involving first-year leadership programs and challenges that students compete in.
A Day in the Life of a Don
Sunday, Jan. 22
Find out what it's like to be a don and see what the residence experience is really like.
Students' Union Elections
Tuesday, Jan. 24 and Wednesday, Jan. 25
As part of #LaurierVotes, the Students' Union will be taking over Snapchat for Q&As in Brantford on Jan. 24 and Waterloo on Jan. 26.
Fair Trade Designation
Wednesday, Jan. 25
Laurier has officially received a fair trade designation. To celebrate, there will be an Open House at BYTE 75 Coffee & Social in Lazaridis Hall on Laurier's Waterloo campus. Can't attend? No problem. Just follow the story on Snapchat!