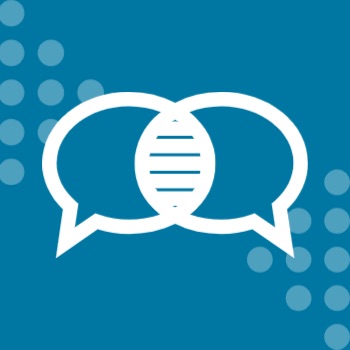 Brantford Student Tutor Referral Service
The Tutor Referral Service (TRS) is a joint initiative between Accessible Learning and Learning Skills and Development at Laurier's Brantford campus. The service supports students who are looking for a private tutor in a particular course by training student tutors and facilitating a match. Tutors who have successfully completed the training help students with specific class learning, exam preparation, or review.
Become a Tutor
All individuals who would like to be tutors listed with the TRS are required to complete an application form and participate in a two-hour training session facilitated by Learning Skills and Development and Accessible Learning. Tutors who complete this training can add it to their Laurier Experience Record.
Qualifications
Interested students must demonstrate solid knowledge of the subject material in the courses they wish to tutor. This means that their grades in these courses should be a minimum of 9.0 GPA. Tutors also need to have excellent listening, communication and facilitation skills, as well as a strong desire to help out a fellow classmate. We are looking for students who are empathetic, dependable and patient.
Students do not have to be currently taking classes to apply to be a tutor, as long as they are current Laurier students. You might not be registered for classes in the spring term, but you're still eligible to complete the training to start tutoring!
Spring 2020 Training
Training for New Tutors
Tuesday, May 19 from 2–4 p.m. on Zoom
Wednesday, May 27 from 1–3 p.m. on Zoom
Training for Current Tutors
Thursday, May 21 from 10–11 a.m. on Zoom
Interested students can register for training through the Student Success Portal after they have completed their application.
Compensation
Tutors set their own rates within the following guidelines set by the Accessible Learning Centre:
Undergraduate students: $20–$25/hour
Master's students: $20–$30/hour
While tutoring is a paid position, the rate of pay, number of hours, and duration of tutoring is determined and agreed upon by the tutor and student. The tutor receives payment directly from the student being tutored. Once the connection between the two parties is made, Accessible Learning and Learning Skills and Development are available to provide support to both tutor and student.
Request a Tutor
Any student on the Brantford campus can request a tutor match through the Tutor Referral Service.
If you are registered with Accessible Learning and would like to request a tutor, please make an appointment with your consultant or contact lbaccessiblelearning@wlu.ca.
If you are not registered with Accessible Learning, please contact Learning Skills and Development at lbwritelearn@wlu.ca to discuss the Tutor Referral Service.
Students will receive a Tutor Request Form from a staff member after initial contact. When the application process is complete, the student will receive a list of available tutors. The student then contacts the tutor(s) and selects the one who is the best fit.
Students are required to pay tutors directly for each tutoring session.