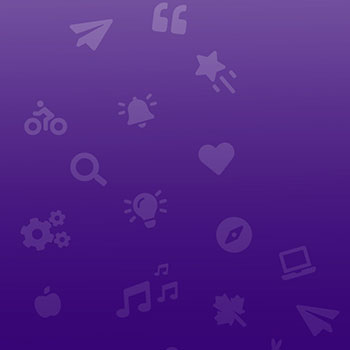 Explore your student website
University is a time of exploration, where you gain valuable experiences and knowledge that you'll carry with you after you graduate. Students.wlu.ca is a gateway into everything you need to know about being a Golden Hawk to help you along your Laurier journey.
Homeward Bound
The students.wlu.ca homepage is your hub of information. All the tools and things you need to know are a click away. Catch up on the latest news and find resources to help you throughout the semester.
Your Guide to Programs
Everything you need to know can be found in our Programs section, such as program requirements, courses offerings, and how you can get involved. You can also check out the Experience Guide for your program – a resource that helps you make the most out of your university career by taking advantage of all that Laurier has to offer you.
The Map to Guide Your Way
Explore our navigation menu to find topics with all the information you need or dig deeper into whatever interests you.
Studying and Academics
Set yourself up for academic success with the supports and tools in the Studying and Academics section.
Student Life
Learn about what it means to #staygolden by browsing the content in the Student Life section.
Wellness and Recreation
Do what you can to take care of you and our thriving community. Discover wellness and recreation activities at Laurier.
Work, Leadership and Volunteering
Be real-world ready. You don't need to wait until after you graduate to plan for your career, further education and post-degree success. Check out our work, leadership and volunteering opportunities.
Registration and Finances
Find all things administration under the Registration and Finances section.
Services and Spaces
There are many amenities that keep Laurier running. Check out some of the services and spaces that are available to you.
Tell Us What You Think
We want to hear from you. As we continue our work to improve the students' website, we want your input on what works and what doesn't. Participate in user testing sessions, where you can test the functionality of our website and let us know what's on your mind.
Complete our UX Testing Sign-Up form and we will connect with you once a testing opportunity becomes available.