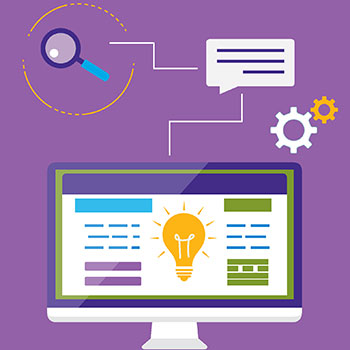 Get Reading Week Ready: Supports, Resources and COVID Safety
This winter-term reading week is the perfect time to regroup and recharge after the busy start to the new semester. It's easy to feel overwhelmed, stressed and isolated during this time, whether it's over school, life or anything in between. We're here to help. Check out these resources available to help you with your schoolwork and well-being.
COVID-19 safety during Reading Week
Containing the spread of COVID-19 is a collective effort – we all play a part in keeping our community safe. Please remember your responsibility to yourselves, your families and your communities when it comes to public safety. 
Follow the COVID-19 safety steps and follow government and public health guidelines around safety, social distancing, the stay-at-home order and travel restrictions, including restrictions within Ontario. 
Laurier's Residence buildings will remain open and staffed over Reading Week. Residence students are able to stay in residence throughout the break to limit travel and contact with others.
Academic supports
Health and wellness supports
Laurier's Student Wellness Centres on each campus are open and conducting appointments virtually. Please call your campus wellness centre to make an appointment with a physician, nurse, mental health nurse or counsellor.
Remote wellness workshops: Managing anxiety, coping with stress and digital fatigue are just some of the topics covered in these online workshops. Check out the full schedule of topics covered throughout February, March and April.
Athletics and Recreation: Physical activity is so good for your mindset. Try a virtual exercise class, follow along to a YouTube video or get outside in safe and physically distanced ways. Waterloo Region and Brant County are filled with beautiful parks and trails that you can explore safely.
Graduate student workshops
ASPIRE offers skills training and professionalization for graduate students. The training includes lectures, workshops, group work and one-on-one consultations to help support your professional development throughout your time at Laurier, focusing on the five pillars: career, teaching, professional, research and wellness.
The Wellness Centre offers two workshops geared towards graduate students each semester. This month, check out the grounding and mindfulness workshop, then save the date for the self-compassion workshop in March!
There are also academic workshops specifically curated for graduate and PhD students and postdoctoral fellows. Check out the panel events with speakers from a diverse set of careers and fields, or attend some of the career planning and employment workshops held every Friday by registering on Navigator.