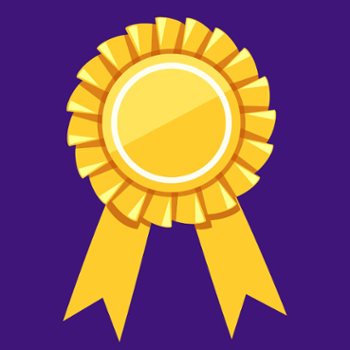 Nominate a Laurier community member for a Minister of Colleges and Universities' Award of Excellence
Members of the Wilfrid Laurier University community are invited to nominate Laurier faculty members, graduate students or staff members for a 2021 Minister's Awards of Excellence. The awards, presented by the Ontario Ministry of Colleges and Universities, recognize exceptional performance by post-secondary education professionals within Ontario's colleges, universities, private career colleges and Indigenous institutes.
Nominations are accepted in the following five categories:
Everyday Heroes: Faculty or staff who have made a difference during the COVID-19 pandemic.
Future-Proofing Ontario's Students: Faculty or staff who have led the way in adapting programming that supports new ways of learning.
Equality of Opportunity: Faculty or staff who have excelled at making post-secondary education accessible to students from marginalized and underrepresented groups.
Innovation and Entrepreneurship: Faculty or staff who are working with industry and business to drive economic development.
Rising Star: Graduate students, faculty and staff under the age of 35 who are making a difference in education, inspiring students or conducting innovative research in the post-secondary education sector.
Laurier journalism professor Bruce Gillespie was one of 39 post-secondary education professionals to receive a Minister's Awards of Excellence in 2020. Gillespie was recognized for his work keeping Laurier's Brantford campus connected through a regular podcast, One Market.
Submit the online form by 11:59 p.m. on Nov. 5 to nominate a Laurier faculty member, graduate student or staff member.