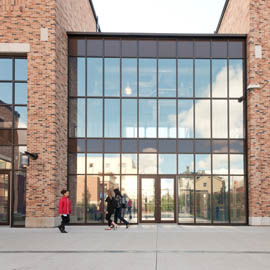 Campus building access as of Sept. 7
Sept. 3, 2021.
Laurier's building access for the Waterloo and Brantford campuses will be moving to open building hours as of Sept. 7.
Waterloo
Waterloo's open building hours means that a building's exterior doors will be open to users, including students, employees and the public, during its open hours. Some buildings may remain under controlled access if they are not due to have any activity. The building hours schedule will be updated with the appropriate information.
Brantford
Some campus-specific exceptions in place when the buildings move to open hours:
Brantford campus open building hours times are 7:30 a.m. to 5 p.m., with controlled access from 5 p.m. to 11 p.m.
97 Dalhousie St. and the Market Darling Centre will be under "controlled" access, as there are no classes scheduled to take place in these buildings. OneCard access to offices and spaces will be available.
OneCard controlled access will be implemented at the George Street entrance to One Market.
OneCard Required for Building Access
A reminder that your OneCard is your key to building access on campus – as well as food, fitness and study spaces – so don't leave home without it. Read details about how to get your OneCard.