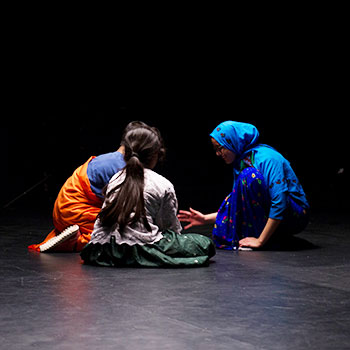 I Am Rohingya: A Genocide in Four Acts
I Am Rohingya: A Genocide in Four Acts is a powerful documentary that chronicles the journey of fourteen Rohingya youth who take to the stage in order to depict their families' harrowing escape from Burma. With no prior acting experience, the decision to re-enact the stories of their people becomes a courageous act of resistance, demonstrating to the world that they will not be erased, and they will not be silenced.
The Department of Global Studies along with the Wilfrid Laurier Alumni Association, Global Studies Student Association, and Muslim Studies Association are pleased to present a screening of this documentary. The film will be followed by a Q&A with director, Laurier Alumnus, Yusuf Zine, and cast members from the film.