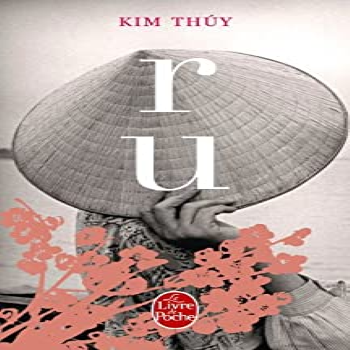 The Latest Article of Dr Simona Pruteanu
Dr Simona Pruteanu's article "Le chronotope créateur de l'enfance dans les micro-récits de Kim Thúy: Pour une esthétique de l'écriture fractale" has appeared in the 48th issue of The Canadian Review of Comparative Literature/Revue Canadienne de Littérature Comparée.
This journal publishes articles on the international history of lliterature, theory of literature, methods of literary scholaship, the problematis of translated literature and translation studies, literature and the other arts, and the relations of literature to other media and disciplinary areas. Dr Pruteanu's article on a book that her FR 438 students might recognize, Ru, by Vietnamese-Queébecois writer, Kim Thúy, applies the concept of childhood chronotope to analyze the formal practice of the micro-narratives composing the novel: where Thúy's writing has often been defined as "fragmentary", this article proposes the term "fractal writing", from the Mexican researcher Lauro Zavala's theories.