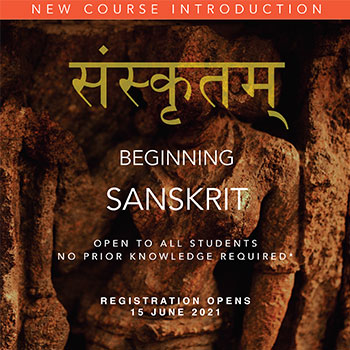 Beginning Sanskrit!
We'd like to introduce a new course called, Beginning Sanskrit. The course is available during the fall 2021 and winter 2022 terms. 
The course is open to all students and registration opens June 15, 2021.
Course Details
Below are the course details to help you register for the course:
Course name: RE305: Pre-modern South Asian Language Studies
Fall 2021 CRN: 4551
Winter 2022 CRN: 3918
Course date and time: Mondays and Wednesdays, 1 to 2:30 p.m.
This course is a full-credit, two-semester course. You must register for both semesters.
Contact Information
If you have any questions, connect with Gustavo Moura at mour7460@mylaurier.ca, Department of Religion and Culture.