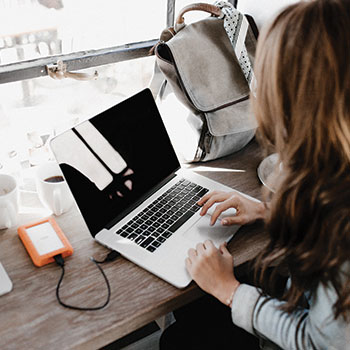 The Transition to a Post-COVID World for Students with Disabilities or Mental Health Challenges
Laurier's Department of Political Science, in partnership with Laurier's Career Development Centre and the Canadian Council on Rehabilitation and Work (CCRW), hosted a three-part webinar series on the topic of COVID-19 and students with disabilities or mental health challenges.
The sessions focused on the realities of a post-COVID world and the challenges and opportunities it presented for these students as they experience three important educational transitions:
From high school to university.
From learning in a pandemic context to the new reality of university life.
From university to the new workforce.
Three key questions were examined:
How can we best prepare students?
How can we maximize the benefits of our transformed world?
How can we mitigate the problems of our transformed world?
Session Recordings
Over the course of three, two-hour sessions, we heard from students with lived experience, experts in the field, and a range of participants – students, faculty, administrators, employers, advocates, and alumni.
The Transition from High School to University
The New Reality of University Life in a Post-COVID World
The Transition from University to the World of Work