 Meet our incoming doctoral cohort
Meet the incoming doctoral cohort for September 2022. This cohort will be starting the Indigenized offering of the PhD program in September, which builds on the 2018-19 pilot implementation.
"We are very excited to have our new colleagues join us in the doctoral program," said Michael Woodford, Associate Dean Faculty of Social Work. "I look forward to working with them and supporting their growth and development. Many thanks to the IFS team for making the 2022-23 offering a reality, including all of their work on the admissions process and course planning."
Meet the Incoming Cohort 
Laura Gagnon (she/her)  
Bachelor of Commerce| Master of Education | Master of Social Work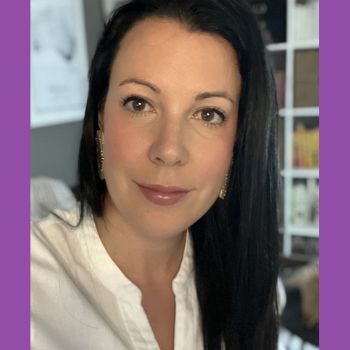 I am a member of Dokis First Nation and muskrat clan. I am of mixed ancestry, Anishinaabe and French. I am currently the Director of Wellness Innovation for Shkaabe Makwa at CAMH, where I have the great honour of supporting research initiatives as well as contributing to systems change and Indigenous community wellness in the areas of workforce development and community supports. My scholarly interests include the psychosocial effects of infertility among Indigenous peoples, interventions and approaches to supporting Indigenous peoples experiencing infertility and childlessness, and the ancestral and personal stories of healers and helpers who have supported Indigenous peoples through infertility. 

Fun Fact: The same day that I wrote my final undergrad exam, I hopped on a plane to begin my career working on cruise ships as an event planner. 
Shelly Hachey (she/her) 
SSW, BSW, MSW, RSW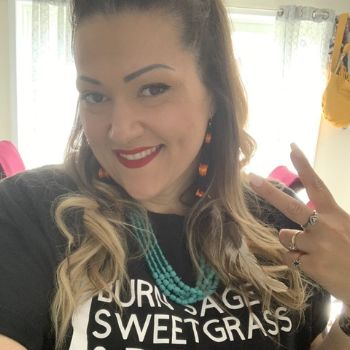 I am a non-status bi-racial Indigenous woman, whose family is from Six Nations of the Grand River, we are Oneida nation, Turtle Clan, and French Canadian. My scholarly interests surround understanding how historical harm, coupled with racist colonial systems and policy, continue to impact First Nations people and communities. My professional work surrounds dismantling those colonial structures.  

Fun Fact: I am a mother of four kind and thoughtful children, one girl and three boys. Go Leafs GO! 
Katie Barber (she/her)  
BSW, MSW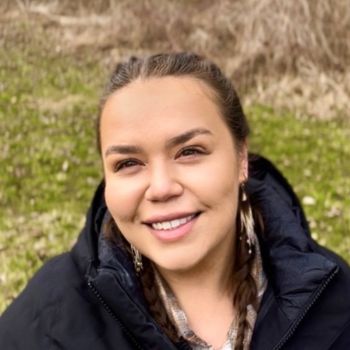 Shé:kon, Katenohwaro:roks ionkia'ts. I am Kanien'keha:ka (Mohawk), a'no:wara (turtle) clan from Six Nations of the Grand River, and a graduate of both McMaster University and WLU. I am pleased to be continuing studies at WLU, and eager to bring my lived experiences as an Indigenous woman, my background as a youth worker, my interests in land-based healing, and my passions for Indigenous justice to research that builds pathways towards healing, health, and wellness for all our relations. Nia:wen!  

Fun Fact: My childhood nickname "kitty" ("kit" for short) was used so frequently in my early life that I used to think it was my real name. To this day, most of my family members only address me by "kit," but you can address me with any one of my names! 
Alexandra Freed (she/her) 
MSW, Indigenous Field of Study, Wilfrid Laurier University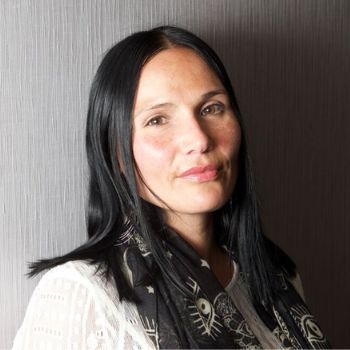 Kinikanisimo Achahkw Iskwen – Dancing Spirit Woman. My name is Alexandra Freed, also called Nehiyaw, Swampy Cree, a registered citizen of the York Factory First Nation, Treaty #5 Cree Territory, Manitoba. I hold a leadership position with the Algonquins of Pikwakanagan First Nation, the geographic location where my spirit is co-existing within creation. My work and scholarly interests include leading a pathway towards responsibility of exercising inherent jurisdiction over child well-being, agency development and capacity building, through the processes of a collective kinship vision of sustainability. 

Fun Fact: I flew to Santiago, Chile in 2011 and backpacked to Lima, Boliva. It was quite a magical experience. 
Amanda Fraser (she/her)  
BA, MSW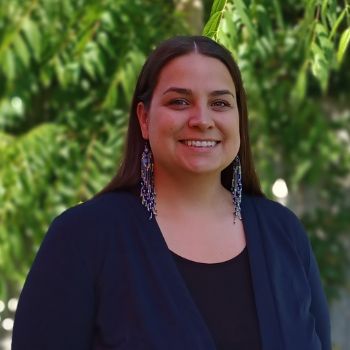 My spirit name is Southern Thunderbird Woman. I am a member of the Ahtahkakoop Cree Nation and Deer Clan. My research interests are wholistic wellness, land-based practices, disability, mental health, and addictions. I have worked as a front-line worker at an Indigenous woman's shelter, addictions treatment centre, transitional housing, and as a wholistic wellness counselor. I am committed to furthering the inclusivity, health, and wellness of Indigenous People. 

Fun Fact: I enjoy fly fishing.