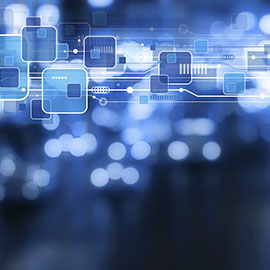 Upcoming IT outages
Emergency Maintenance
ICT will be performing emergency maintenance on Friday, May 24 between the hours of 8 p.m. and 11 p.m.

As a result, the following services will be intermittently unavailable:
Banner
Millennium
LORIS
MyDegree
Student Registration
Graduate Admission Document Upload
Graduate Admission Referrals
Undergrad Admission Document Upload
Transcript requests
Visual Schedule Builder
shopLaurier
Cognos
TMA
Co-op/Career Navigator
Co-curricular Records
Faculty of Social Work Field Placement
Grade Submission
LORIS Unavailable to Drop Courses
Please be advised that LORIS will not be available for students to drop Intersession term courses on May 28 and 29. This will not affect spring term courses. LORIS will be available again May 29 after 4:30 p.m.
You can refer to the academic calendar for drop dates and other important dates in the term.
Network Outages
ICT will also be continuing upgrades on Laurier's network as outlined below.
Sunday, May 26, 2019 between the hours of 8 a.m. and 8 p.m. – all campuses.
Saturday, June 1, 2019 between the hours of 8 a.m. and 8 p.m. – Brantford campus only.
Sunday, June 2, 2019 between the hours of 8 a.m. and 11 p.m. – all campuses except Brantford.
At intervals during the maintenance period there will be intermittent or no network/ internet connectivity, resulting in unstable access to the following services:
Microsoft 365 – including SharePoint/Connect and OneDrive
Email
MyLearningSpace
ShopLaurier
LORIS
Banner
Thank you for your patience as we complete these important upgrades.
If you have questions or concerns, please contact the ICT Service Desk 519.884.0710 x4357 during regular business hours from 8 a.m. and 5 p.m. from Monday to Friday.