 Changes to Multi-Factor Authentication (MFA) Push Notifications
Update (April 20, 2023): ​Microsoft has pushed back the implementation of the MFA number matching feature – students and alumni will have MFA number matching enabled starting on May 8, 2023.
WHAT WILL CHANGE?
Laurier staff, faculty, and students using push notifications for MFA will be shown a 2-digit number on screen when signing into their Laurier account and will be prompted to enter the number on the device being used as an MFA authentication method.
The prompt on the screen that you're logging in to will look like this: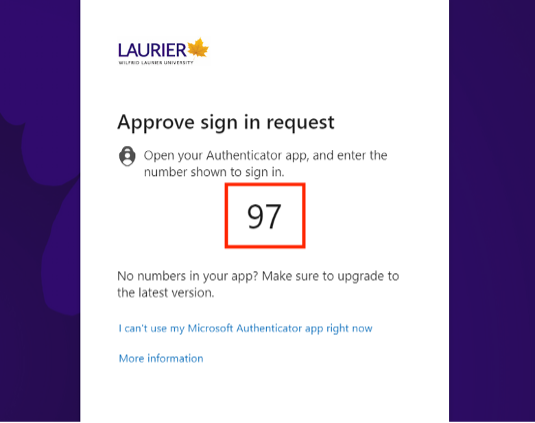 Open the Microsoft Authenticator app to approve the sign-in, then enter the number from the screen into the 'Enter number here' field and tap 'Yes':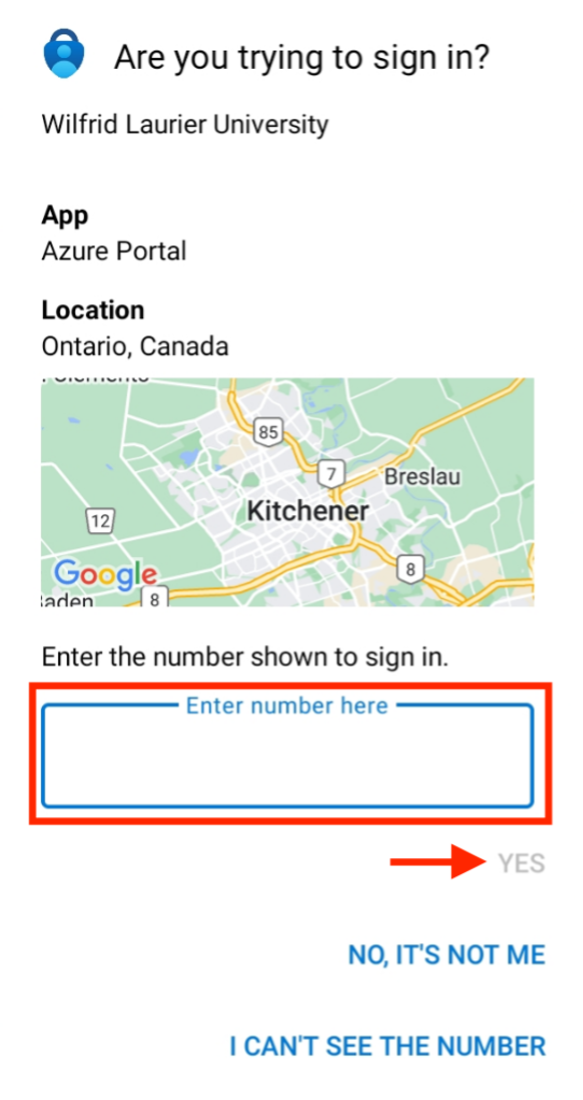 WHAT IF I SIGN IN USING A PIN CODE, OR WITH AN MFA SECURITY KEY?
Your sign-in process will remain the same – this change only affects users that sign in using push notifications.
If you have any questions or concerns, please reach out to the ICT Service Desk.