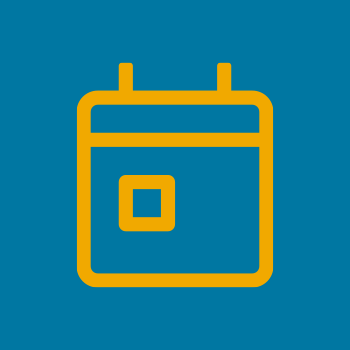 Religious holidays calendar
This list includes the religious holidays that most commonly affect your abilities to participate in usual activities and is not intended to be inclusive of all religious observances. Not all spiritual and religious practices have set dates. 
Accommodations you receive does not excuse you of any course requirements, but rather supports adjustments to honour your religious observances. 
Notes related to the list below: 
The concept of the Gregorian calendar does not apply to all religious and spiritual practices, students and employees may come forward with requests for accommodation, which go beyond this calendar
# These holidays have been designated non-work days by the religions that celebrate them.
** Some of these dates are not fixed to a calendar but based on the actual sighting of the moon and therefore there may be some variance by a day.
Jewish and Islamic holy days begin and end at sundown on the first and last days listed.
Every Friday from sundown until Saturday at sundown is the Jewish Sabbath.
Religious Holidays Calendar
Date(s)
Holiday
Faith Tradition

Aug. 18

​Sri Krishna Jayanti (date may vary)
Annual Hindu festival that celebrates the birth of Krishna, the eighth avatar of Vishnu.

Hinduism

Aug. 25 to Sept. 1

Paryushana-Parva ​
Celebration of spiritual awareness - most important annual festival.

Jainism

Sept. 26 to Sept. 27

​Rosh Hashanah (first 2 days)**
Jewish New Year. A time of introspection, abstinence, and prayer.

Judaism

Sept. 26 to Oct. 5

​Navaratri
Festival to worship goddess Durga, who represents the energy of the universe. The Festival is celebrated for 9 consecutive nights.

 

Hinduism

Oct. 4 to 5

Yom Kippur**
The most solemn day of the year in which Jews spend a day in fasting and prayer.

Judaism

Oct. 9 to 16

Sukkot**
Also known as the Feast of Tabernacles - celebrates the harvest and the protection of the people of Israel as they wandered in the wilderness dwelling in tents.

Judaism

Oct. 16 to 18

Shemini Atzeret**
Simchat Torah**
Completion of the annual cycle of reading the Torah.

Judaism

Oct. 24

​Diwali (Deepavali)
Festival of Lights - celebrates new beginnings, triumph of good over evil, and light over darkness.

Jainism
Sikhism
Hinduism

Oct. 25 to 26

Birth of the Báb**
Baha'i observance of the anniversary of the birth in 1819 of Siyyid, "the Bab," the prophet-herald of the Baha'i Faith, in Shiraz, Persia.

Baha'i

Nov. 2

​Dia de los Muertos (Mexico)
Known as the Day of the Dead. Families build altars in their homes, surrounded with flowers, food and burning candles to honour loved ones past.

No formal religion.

Nov. 8

Birth of Guru Nanak (Bikarami)
Celebrates the birth of Guru Nanak, the founder of Sikhism (link is external), circa 1469, observed on the full moon day of November.

Sikhism

Dec. 8

Bodhi Day
Observance of enlightenment of the historical Buddha. Zen monasteries observe this day with a meditation retreat lasting several days.

Buddhism

Dec. 18 to 26

Hanukkah/Chanukah
Hanukkah, which is Hebrew for "dedication," is the Festival of Lights

Judaism

Dec. 24 and 25

Christmas
Christian celebration of the birth of Jesus Christ. Observed by prayers, exchanging of gifts and family parties (per Gregorian Calendar).

Christianity (Roman Catholic, Protestant, Orthodox)

Dec. 26 to Jan. 1, 2023

​Kwanzaa**
A week-long celebration honouring African heritage in African-American culture.

African American

Jan. 1

Gantan-sai
Annual New Year festival. Prayers for inner renewal, prosperity and health.

Shintoism

Jan. 15 to 18

Pongal
Also known as the Harvest Festival. 4-day celebration dedicated to the harvest and the sun.

Hinduism. Culturally celebrated amongst other groups

Jan. 22

Lunar New Year & Tet
Begins a fifteen-day festival with family reunions with thanksgiving and remembrance of departed relatives take place. Traditionally a religious ceremony honours Heaven and Earth.

Confucianism
Daoism
Buddhism

Culturally celebrated amongst other groups.

Feb. 22

​Ash Wednesday
Lent begins in Western Christianity.

​Christianity (Roman Catholic, Protestant)

Feb. 23 to April 6

Great Lent begins/Clean Monday
The first day of the forty days of the Great Lent period, beginning on Clean Monday followed by distinct periods of fasting, Lazarus Saturday, and Palm Sunday, culminating in Holy Week.

Christianity (Orthodox)

March 2 to 20

'Alá' (Loftiness)**
The month of fasting. 19-day fast, sunrise to sunset each day.

Baha'i

March 8

Holi - Festival of Colours
Festival in celebration of the eternal and divine love of Radha Krishna. A festive day to meet and greet others and repair relationships. This also signifies the beginning of a good spring harvest and season.

Hinduism. Culturally celebrated amongst other groups.

March 16 and 17

Purim
Commemorates the saving of the Jewish people.

Judaism

March 20 and 21

Naw-Rúz
Celebrating the first day of the new year. It is generally observed with a meeting for prayer and celebration.

Bahá'í
Zoroastrianism
Islam

March 22 to April 20

Ramadan begins**
The holiest period of the Islamic Year commemorating the Prophet Muhammad's reception of the divine revelation of the Qur`an. A month of introspection, prayer, and devoted fasting from dawn to sunset.

Islam

March 22

Ugadi
Celebrated as the first day of the year by people of Andhra Pradesh, Telangana and Karnataka.

Hinduism​. Culturally celebrated amongst other groups.

April 4

Mahavira-Jayanti
Important and auspicious festival as it is marked to celebrate the birth of Lord Mahavir.

​Jainism
Sikhism
Hinduism

April 5 to 13

Pesach/Passover
Celebration of the deliverance of the Jewish people from slavery to freedom.

Judaism

April 7

Good Friday
Commemorates the crucifixion of Jesus Christ and his death at Calvary.

Christianity (Roman Catholic, Protestant)

April 9

​Easter
The holiest of Christian Sacred days. The day commemorates the resurrection of Jesus Christ from his death by crucifixion.

Christianity (Roman Catholic, Protestant)

April 14

Puthandu
Tamil New Year - said to be the day that the Hindu god of creation, Lord Brahma, started creation.

Hinduism. Culturally celebrated amongst other groups.

April 14

Baisakhi (Vaisakhi)
Birth of Khalsa brotherhood, the Sikh New Year festival commemorating the year Sikhism was born as a collective faith.

Sikhism

April 17 and 18

Yom HaSho'ah
Also known as Holocaust Remembrance Day in commemoration of the approximately six million Jews murdered during the Holocaust.

Judaism

April 20 and 21

Eid al-Fitr (date can vary by a day)**
Marks the end of Ramadan.

Islam

April 21 to May 2

​Ridván (first day) of Most Great Festival #
Commemorate the twelve days when Baha`u`llah, the prophet-founder, resided in a garden called Ridvan (Paradise) and publicly proclaimed His mission as God's messenger for this age. The first (4/21), ninth (4/29), and twelfth (5/2) days are celebrated as holy days when Baha'i I's suspend work.

Bahá'í

May 24

Declaration of the Báb #
Commemoration of May 23, 1844, when the Bab, the prophet-herald of the Baha'i Faith, announced he was the herald of a new messenger of God.

Bahá'í

May 25 to 27

​Shavuot**
One of the three pilgrimage holidays commemorating the giving of the Torah (5 Books of Moses).

Judaism

May 28 to 29

Ascension of Baha'u'lláh #
The holiday commemorates the anniversary of the death of Bahá'u'lláh, the founder of the Bahá'í Faith.

Bahá'í

June 4

​Vesak Day - Buddha Day**#
Marking of the birth, enlightenment, and death (attainment of Nirvana) of Lord Buddha.

Buddhism

June 28 and 29

Eid al-Adha (date can vary by a day)**
Festival honouring the willingness of Ibrahim to sacrifice his son Ismael as an act of obedience and love to God's command.

Islam

July 26 and 27

Tisha B' Av
Annual day of fast in Judaism.

Judaism
Contact Us:
Office Hours: 8:30 a.m. to 4:30 p.m.