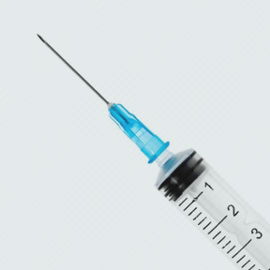 2020 Flu Clinics on the Waterloo Campus
Influenza is a serious respiratory disease that results in time away from work or school and can cause significant health complications for some people.  This year more than ever, it's important to get your flu shot to stay safe and healthy and to help reduce the strain on our healthcare system.  Visit Ontario.ca for up-to-date information about influenza and the 2020/21 flu season.
This year, the Student Wellness Centre on the Waterloo campus is holding flu immunization clinics on Tuesday November 3, Friday November 6, Tuesday November 10, and Friday November 13, 2020.  Participation is by appointment only for Waterloo students on campus and staff and faculty who are approved to work on campus.
The flu clinics are located in the Paul Martin Centre (upstairs from the dining hall, and just outside the Student Wellness Centre).  To access the clinics, you can use your OneCard at the University Ave (Toyota Solarium) entrance, and the inner campus doors between the Toyota Solarium and Student Wellness Centre.  Pre-registration is required; do not try to drop in for your flu shot!
Before arriving, you must complete the COVID-19 Self-Assessment Questionnaire, and you will be asked to show your badge of approval when you sign in.  We will check your temperature and ask you to complete a standard COVID-19 screening when you arrive.
Bring your health card, wear a t-shirt, and expect to wait fifteen minutes after your injection.