Staff Listing
Wellness Education at Laurier includes three professional staff members who offer educational resources, supports, and programs to promote and encourage healthy choices and behaviour. Please feel welcome introducing yourself if you see them at a workshop or event on campus.
Brantford Campus
Sarah Syrett (she/her)
Wellness Education Coordinator, Brantford campus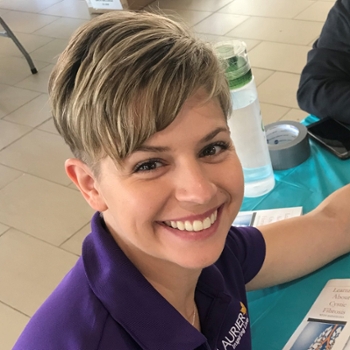 Area of Responsibility
With a background in Social Work and a passion for all things wellness, Sarah can most often be found delivering workshops, creating articles and resources, and talking about sustainable self-care practices. Sarah works closely with a team of Peer Wellness Educators on the Brantford campus – students who are passionate about supporting their fellow students through extensive training, knowledge, and lived experiences. Sarah is the Brantford campus lead for Thrive Week and would be excited to speak on a topical wellness issue or create a custom presentation for your students.
Education and Experience
Sarah graduated from the Master of Social Work program at Wilfrid Laurier University after completing her Bachelor of Arts in Psychology at the University of Waterloo. Before joining the Laurier community as a staff member in the Accessible Learning Centre, Sarah was a Social Worker at a Family Health Team and a Residential Counsellor supporting women who have experienced gender-based violence. Sarah is a Psychological Health and Safety Advisor trained through CMHA.
Come Talk to Me About…
self and community care
mental health and academic success
skills for resilience
graduate student wellness
Thrive programming
Waterloo Campus
Sarina Wheeler (she/her)
Manager, Wellness Education, Waterloo campus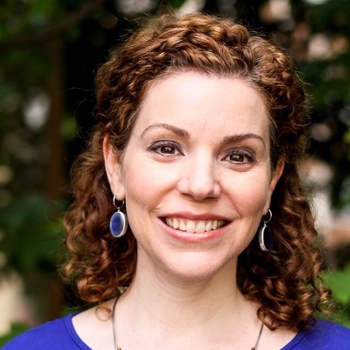 Area of Responsibility
Sarina oversees all dimensions of the design and implementation of wellness education programming on the Waterloo campus. She manages the Peer Support Program which connects students seeking support to caring trained student volunteers. She also chairs the Mental Health Advisory Committee, a collective of staff with the goal of unifying a mission and vision for mental health initiatives across the institution. Nutrition, resilience, graduate student wellness, career development, and spiritual wellness are some of the workshop topics she facilitates.
Education and Experience
Sarina has enjoyed helping students create their best experience at Laurier since 2006. She is passionate about all dimensions of wellness. Prior to joining the Student Wellness Centre team in 2017, she worked in academic advising, admissions and recruitment, student life and engagement, and international student support.
Sarina is a graduate of University of Guelph, Sheridan College and Conestoga College. She is a certified Career Development Practitioner with a passion for helping students be at their best so they can align themselves with their vocational goals. She has training in Mental Health First Aid and safeTALK suicide alertness.
Come Talk to Me About...
peer support
vocational wellness
Wellness Education Certificate
Mental Health Advisory Committee
cross-campus collaborations
Nathan Reeve (he/him)
Wellness Education Coordinator, Waterloo campus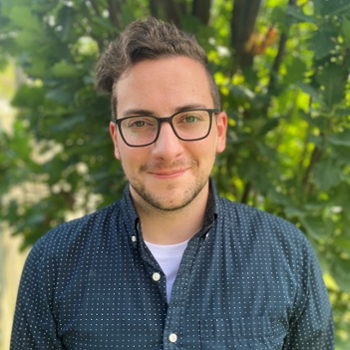 Area of Responsibility
A teacher by trade, now turned health educator, Nathan is one of the familiar faces you will see running skill-building workshops, trainings, and presentations from the Student Wellness Centre or handing out fresh fruit or wellness kits on campus. In addition to running workshops and events throughout the year, Nathan is responsible for overseeing the Peer Wellness Education program, where he leads a dedicated team of student volunteers in running student-led activities focused on promoting healthy choices, behaviours, and lifestyles. Nathan is also the Waterloo campus lead for Thrive Week and can be booked to deliver a workshop or training to your class or student group on a variety of wellness topics and issues.
Education and Experience
Nathan holds an Honours Bachelor of Arts from Wilfrid Laurier University, a Bachelor of Education from Nipissing University, and is currently a part-time graduate student at Laurier's Master of Education program. Nathan has been helping  Laurier students learn more about their well-being since 2013 through educational workshops, events, and more. Prior to his role at the Student Wellness Centre, he worked at Laurier Students' Union and the Dean of Students Office where he organized student-led programming and services. Nathan is a trained facilitator in safe TALK for suicide alertness.
Come Talk to Me About...
collaborating on a wellness-related event
Thrive programming
mental health education
learning styles
strengths-based learning
If you are interested in someone coming to speak to your class, student group, or department, we are happy to come to you! Check out our workshops page for more information.