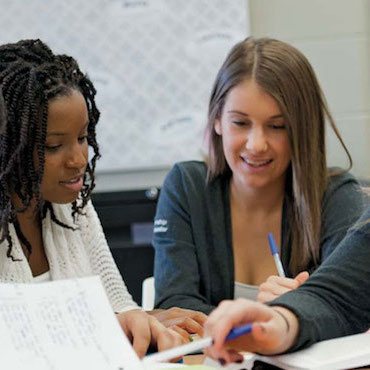 Top Five Things to Do Now to Prepare for Teacher Education Programs
With a nation-wide lockdown, opportunities to plan for a Bachelor of Education (BEd) might seem extremely limited, when in fact there are still some things you could be doing to get ready! We've compiled a list of social distancing-friendly things to make sure you don't get derailed from your plans. Application season comes fast in the fall, so plan ahead with these five things:
Plan out your 'Teachables'
Depending what grade level you plan to teach, you may need to plan ahead for your teachable areas. For most primary/junior divisions (JK-grade 6), you don't need teachable areas but instead should be able to demonstrate breadth in your undergraduate coursework. For junior/intermediate division (grades 4-10), you'll need one teachable area usually made up of six courses (the equivalent of three full credits) in a recognized teaching subject. For the intermediate/senior division (grades 7-12), you will need two recognized teaching areas, usually 10-12 courses in your first area and 6-8 courses in your second. Take this time to find out each Ontario BEd program's requirements.
Gain Experience
Many schools weigh your experiences as 50% of the application. While face-to-face experience is tricky right now, there are still many virtual, remote and innovative opportunities to gain teaching-related experiences. Think about ways to create support for youth, teachers and education – online tutoring, volunteering to support teachers in their virtual teaching, supporting neighbourhood parents who are homeschooling children, etc. Short on ideas? Here are websites that have virtual volunteering opportunities:
Consider Laurier's Education Minor
This is not a requirement for BEd programs, but is a wonderful opportunity to explore courses about education and teaching. Check with your academic advisor to see if the Education Minor fits into your program.
Brainstorm Experience Profile Ideas
Most Ontario BEd programs require you to submit Experience Profiles as part of their application process. These profiles vary from school to school but many use this as an opportunity for you to demonstrate what your experiences have taught you about teaching and learning, and what motivates you to pursue a teaching career. There is a definite relationship between the length of time spent reflecting on your experiences and the quality of the submissions. Take this time now to think about what you have gained (skills, insights, aha! moments) from the experiences you have had working with youth and how they are connected to why you want to be a teacher. Review the requirements for each Ontario BEd Experience Profile.
Book an Online Further Education Appointment
Chat with one of our Career Centre Consultants about admissions, application components and additional ways to start getting ready. Book an appointment now!