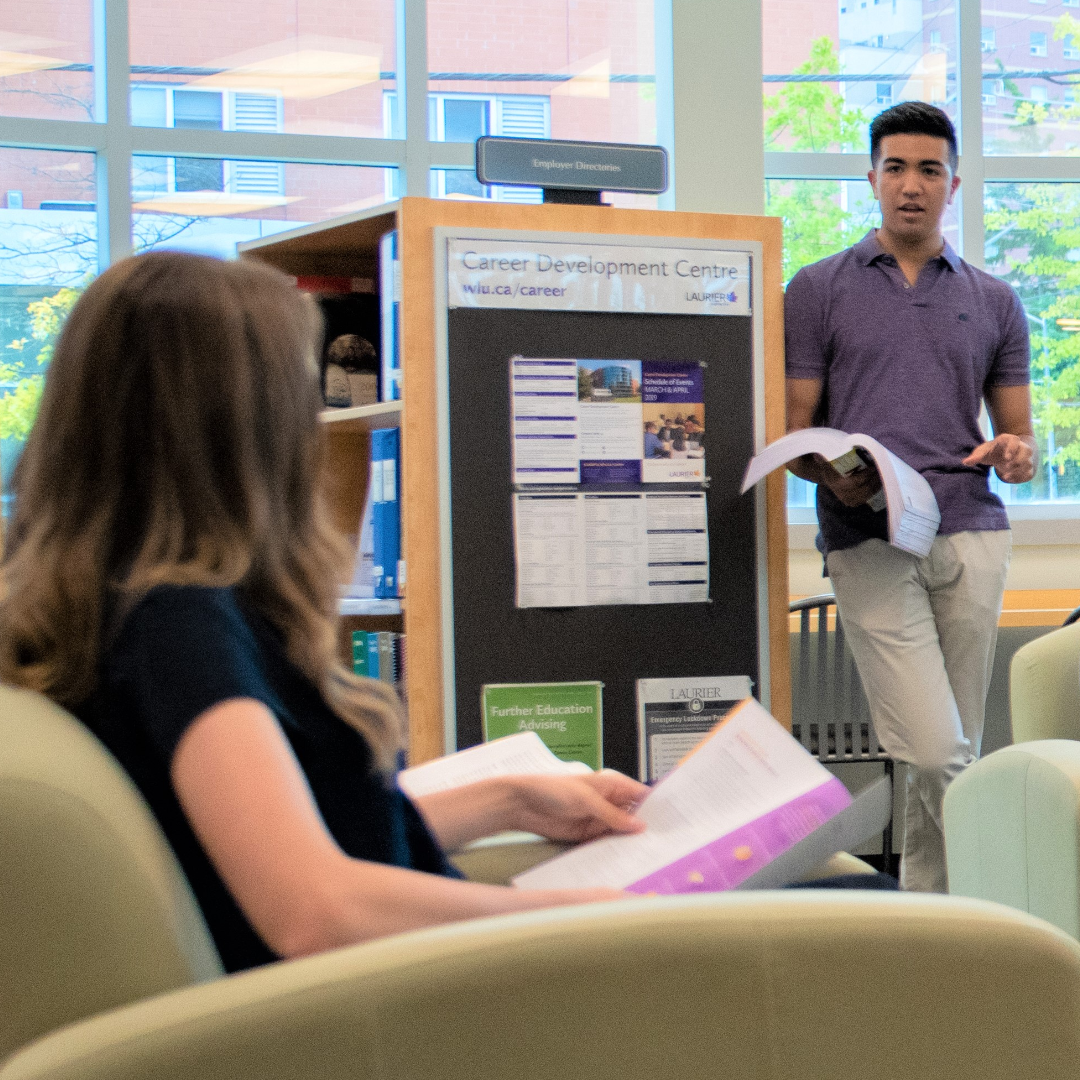 Career Centre Supports for Second-Year Students
Is it helpful to visit your Career Centre in your second year at Laurier? Most definitely! 
Often students tend to wait until their final year to seek out career support but learning more about yourself and planning ahead for your career throughout your years at Laurier can give you a great advantage down the road. We are here to help you make use of the many services and resources offered!
Top Three Things to Add to Your Career To-Do List
Connect with your Laurier community.
It's important to get involved in university life. This is your chance to participate in student clubs either remotely or on campus. You can meet new people, make new friends and most importantly learn how to balance your academic and personal interests. Don't forget to include your involvement on your Laurier Experience Record.


Build your resumé and cover letter.
You are developing valuable skills such as teamwork, communication and collaboration both inside and outside the classroom through group and individual assignments, presentations and club activities. Attend a resumé writing workshop to learn how to showcase the achievements, experiences and skills you're building. Receive resumé feedback in your inbox within 48 hours and be ready for volunteer, part-time or summer job opportunities.


Gain experience through part-time/summer jobs and volunteering opportunities.
Employers are looking to hire Laurier students for a variety of on-campus, off-campus, part-time and summer jobs. Search for job and volunteer postings in Navigator and attend employer events including recruiting sessions and Career/Job Fair.
Career Centre Services and Resources Available for Students
Appointments
Career consultants are available to help you with your career planning, preparation and decision making. If you would like to have a one-on-one career discussion, you are encouraged to book an appointment through Navigator.

Appointment types include:
Career Consulting
Resumé and Cover Letter
Job Search
Interview
Further Education
Career Development Certificate
Earn your Career Development Certificate and be equipped with the skills and knowledge you need to find the position you want and plan a fulfilling career.
Workshop topics include:
Career Planning
Resumé Writing
Cover Letter Writing
Job Search and Networking Strategies
Interview Success
LinkedIn
Join the Career Prep Program for first and second-year students to complete all Career Centre workshops in a small group! Begins Tuesday, January 18, 3 - 4:30 p.m. - register in Navigator today.
Stay connected
Watch for newsletters, social media campaigns (follow us on Instagram) and online resources through Navigator that alert you to new opportunities.