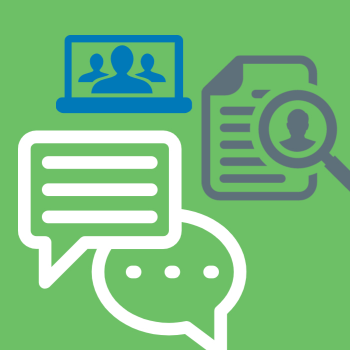 P4E Job Fair 2021
Wondering about job opportunities available to you after you graduate? Hoping to secure a summer job? The Career Centre's biggest employer event of the year is coming up soon!
P4E Job Fair 2021 is Tuesday, February 2, online, from 9 a.m. - 5 p.m. Participating organizations are recruiting students and alumni for full-time, summer and co-op jobs. Use this opportunity to network with organizations that want to meet with you – and increase your chances of securing employment.
Register for Job Fair 2021 to set up your account today. Gain access to the platform ahead of the Fair to upload your resumé, browse employer profiles and view chat times. Employers may be in touch in advance of the fair to set up a chat after viewing your resumé.
To help you feel prepared, here are a few things that we'd like to direct your attention to:
Make note of who will be attending the virtual fair. With over 100 organizations represented, there are bound to be a few that catch your interest. View the list of participating employers organized by position category to learn which organizations are recruiting positions of interest. Next, research the organizations on your short-list and prepare a few questions to ask the representatives.
Attend a Job Fair workshop. If you're wondering how to navigate a virtual job fair, or want to learn how to maximize your Job Fair experience, attend our dedicated workshop, Virtual Networking: Making the Most of Job Fair:
Get your last-minute questions answered. Take advantage of our same-day appointments to get quick questions answered or chat with a career consultant about a Job Fair strategy unique to your goals. On the day of the Fair, Career Centre staff will be live on the platform for real-time support.
Be prepared. Read up on what you can do before, and during the event to ensure you are putting your best foot forward. We've outlined a list of 12 Tips to Prepare for the Virtual Job Fair to get you started.
We hope to see you there!
Partnerships for Employment (P4E) is a partnership among University of Guelph, University of Waterloo, Wilfrid Laurier University and Conestoga College. The partnership was created to better serve our students, alumni and employers through jointly sponsored annual Career Fairs and Job Fairs.