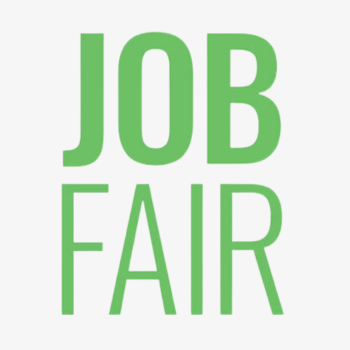 P4E Job Fair Fall 2023
Job Fair is back in person 
Wednesday, September 27 | 10 a.m. - 3:30 p.m. | RIM Park, Waterloo 
Join us for the Career Centre's biggest employer event of the year! Over 200 organizations are recruiting students and alumni for full-time, summer, co-op and contract jobs. Use this opportunity to network with organizations that want to meet with you – and increase your chances of securing employment. This event is particularly important for students in their final year - connect with employers now for jobs after graduation!
This event is free for Laurier students and alumni. It includes complimentary bus transportation to and from RIM Park, departing from the Waterloo and Brantford campuses. Drop in anytime between 10 a.m. and 3:30 p.m. based on your class schedule.
Register your attendance in Navigator for updates and event reminders. 
Make your Job Fair experience a success
See you at Job Fair!
Partnerships for Employment (P4E) is a partnership among University of Guelph, University of Waterloo, Wilfrid Laurier University and Conestoga College. The partnership was created to better serve our students, alumni and employers through jointly sponsored annual Career Fairs and Job Fairs.