Staff and Mentors
Ron Daniels

Ron Daniels, program coordinator for the Science Maker Lab, is a former process engineer with decades of making experience across a number of disciplines. His creations have sold in 18 countries. He is the primary mentorship resource for the Science Maker Lab and will recruit and coordinate mentors tailored to the specific needs of your project.
Mark Church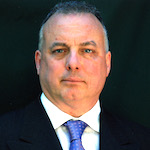 Mark Church was one of the first 10 employees of Blackberry (formerly Research In Motion). He offered both business and technical advice to two groups from the first cohort of Science Maker Lab groups.
Tim Scott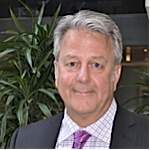 Tim Scott (BA '85), an expert in the field of plastics recycling and the CEO of Greenable Technology Group, is mentoring a lab group doing plastics recycling work. A business professional with over 30 years of international experience and a serial entrepreneur for over 25 years, Tim has been instrumental in establishing five start-ups and had one business acquisition. He has founded companies in the areas of 3D printing, plastic waste recycling, enterprise software as well as developing businesses and selling products in consumer electronics, industrial components, automation and automotive parts and assemblies. Most recently he has been the co-founder of a plastic waste recycling technology business.