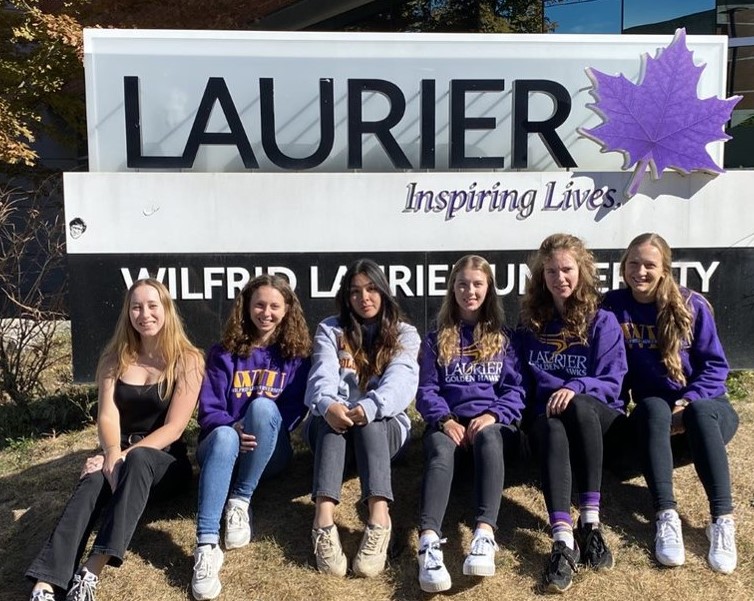 Incoming Exchange Students at Laurier Share Their Experiences and Tips!
Each year Laurier welcomes hundreds of exchange students to study on the Waterloo and Brantford campuses. Exchange students study in a variety of Laurier programs and stay for 1 or 2 terms. If you are interested in coming to Laurier on exchange visit this page. Laurier students interested in going abroad, click here. Here are some testimonials of students who have studied at Laurier: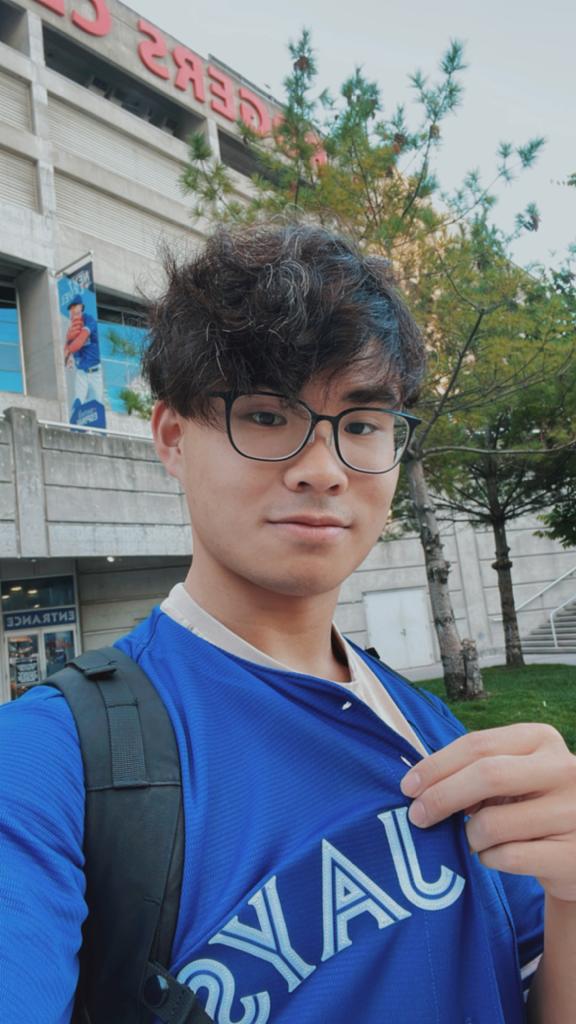 James Fong – Hong Kong University of Science and Technology – Fall 2023 
James' home university is Hong Kong University of Science and Technology where he studies Global Business. He has found that even though there is a huge cultural difference between Hong Kong and Canada, he has felt right at home here on Laurier's Waterloo campus. James says "The campus' welcoming atmosphere, coupled with the diversity of the students and faculty has broadened my horizons immensely. I have become more daring to participate in activities and gatherings, that I used to avoid, and engaged with more people than I can count. I was critically challenged and enriched by the intellectual business education I received."  
James offers this advice for students considering going on exchange at Laurier: "Embrace interactions and opportunities, whether academic or extracurricular.  I discovered the volleyball open gym community just by having the courage to ask whether I may join. Make connections with international and local peers alike, and I'm certain you would discover more about yourself than you knew was possible."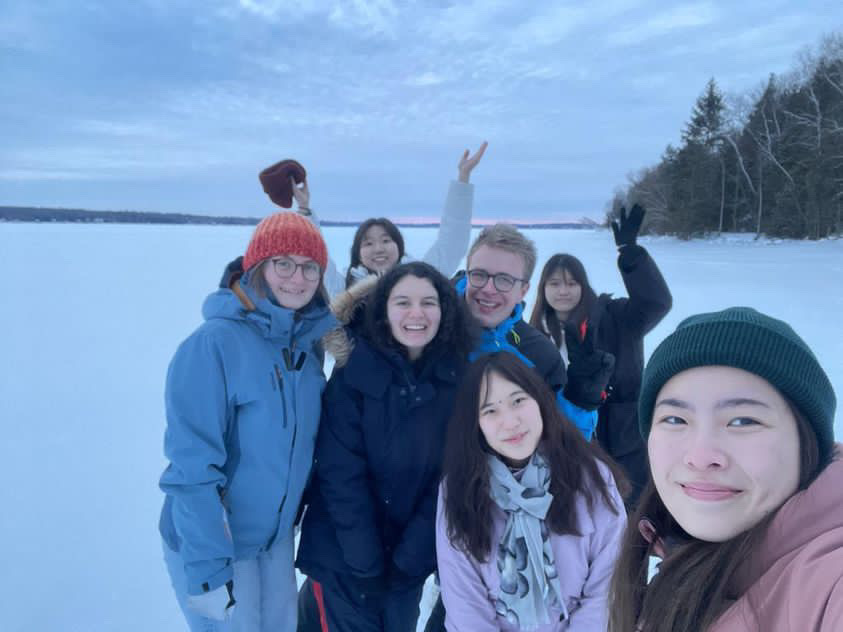 Hyerin Choi - Ewha Woman's University – Winter 2023 
Hyerin is a student in the Psychology and Education programs at Ewha Woman's University in South Korea. When choosing an exchange location, Hyerin thought that Canada would be a great fit. She's found that Canada has satisfied a lot of her travel desires, as she was able to use her free time to travel to Vancouver, Banff, Calgary, Toronto, Seattle, New York and Niagara Falls. She chose Laurier specifically as she wanted a small campus with a community that cared about each other. 
She offers this advice to students considering exchange at Laurier, "I strongly recommend participating in every opportunity and event and enjoying as much as you can". She says to come out of your comfort zone and meet other exchange students, as they are also looking to make friendships. In terms of academics, she recommends taking classes you have a genuine interest in. "You should fully enjoy academic opportunities that aren't available at your home school". 

Janet Cheung – University of Hong Kong – Winter 2023 
Janet's home university is the University of Hong Kong, where she studies Nursing. At Laurier, she takes courses in the Kinesiology department. Throughout her term at Laurier, she developed friendships that would last a lifetime, along with a new love for science she did not know was possible. 
After living and studying in Hong Kong for her entire life, Janet was ready to leave her comfort zone. Since coming to Canada, Janet has experienced life outside her home country through plenty of new experiences. She says a highlight for her was the Camp Kawartha weekend-long trip, organized by Laurier International. At the camp, she really got to know people through staying in the same cabin and playing games together all weekend.   
When it came to choosing an exchange destination, Janet did not expect that she would come to Canada. However, she says that her experience at Laurier exceeded her expectations. She loves that the university is small as it allows students to form deeper connections easily. Janet also says that school in Canada is very different from school in Hong Kong. Something she loves about the Canadian school system is the interactive aspect of class; which had plenty of discussions, tutorials, and office hours.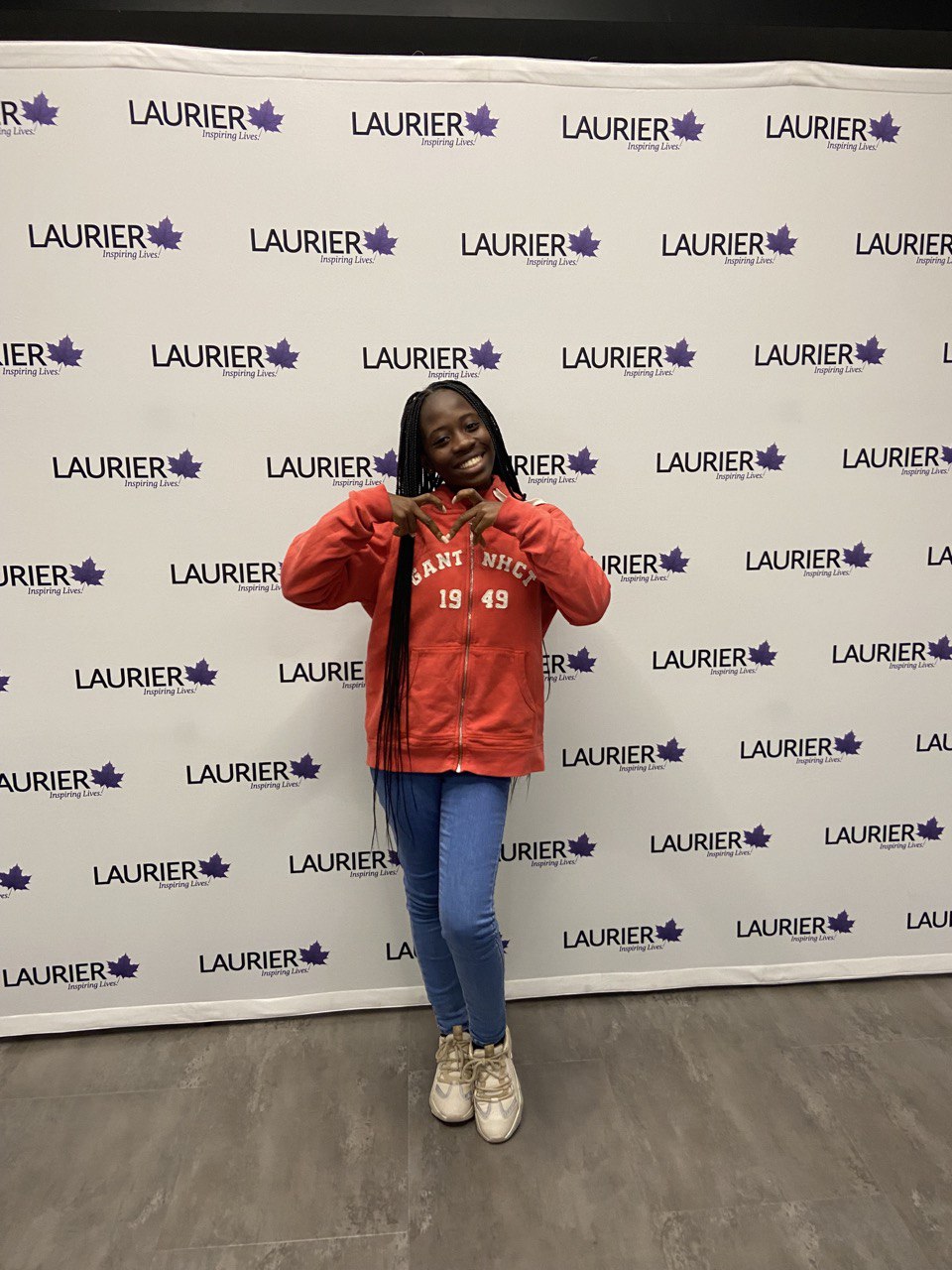 Alwine Dodoo – University of Ghana – Winter 2023 
Alwine's home university is the University of Ghana where she studies economics. She decided to go on exchange because she was curious about what going to school abroad was like. She had watched YouTube videos of people talking about how great it was going abroad, and she was curious about what it would be like if she went too. 
Alwine appreciated the opportunities that Canadian universities offer. She was surprised that in Canada, professors reply to emails quickly and offer office hours, which she believed helped her with her academics significantly. She also appreciated that her professors offered feedback for assignments so she could improve in the future.   
When asked why she chose to come to Canada, she exclaims, "It's Canada! The people are friendly, and the country is peaceful." She has enjoyed her time at Laurier so much that she wanted to extend her exchange and study for an additional term at Laurier.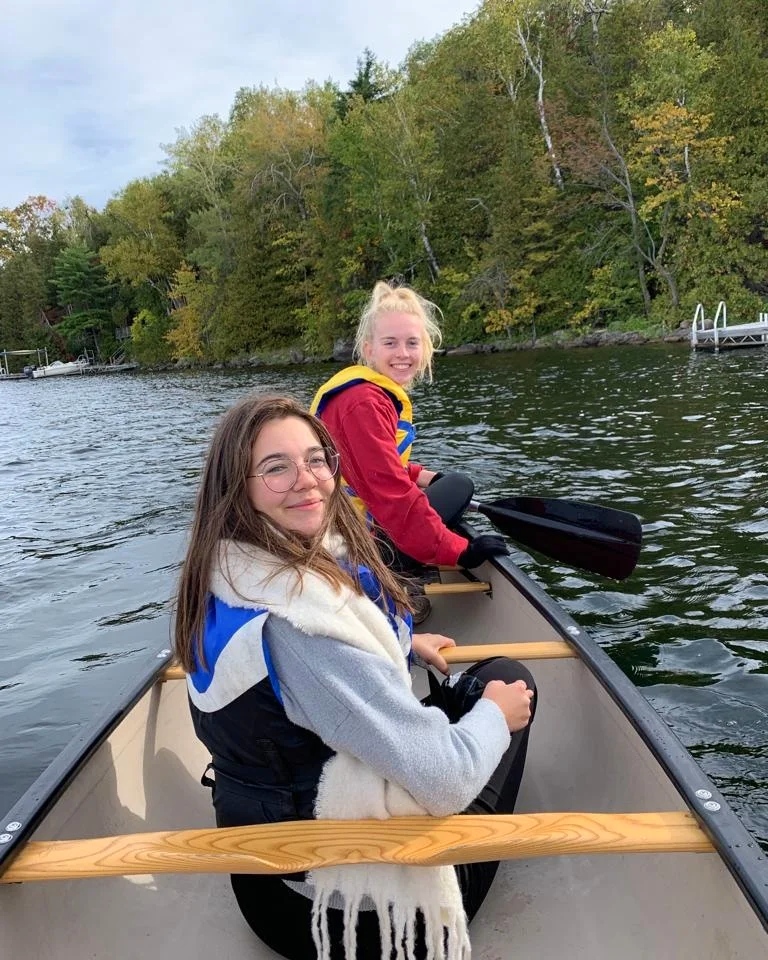 Agathe Beghini – 

Université de Tours

– Winter 2023 
Agathe's home university is Kedge Business School in France, where she specializes in Finance. She studies at Laurier on the Waterloo campus at the Lazaridis School of Business and Economics. Through her 4-month exchange, she has created memories and friendships that will last a lifetime. 
Agathe chose to go on exchange because she wanted to challenge herself. She says, "You go out of your comfort zone, and it's for the best." While she initially believed that France and Canada would be quite similar, she came to realize that there are many little differences. She found it interesting to discover new perspectives on everything, even small things such as differences in food, life with roommates, public transportation, and school systems. She says, "I think for your personal knowledge and skills, it is crucial to have these kinds of experiences." 
She says that meeting new people has been her favourite part of exchange. She says, "You create a real community with other exchange students, just stick together. It is easy to bond as everyone is looking for fun, discovering a new culture, and experiencing new activities and trips." 
 
Matt Creed – Cardiff University – Fall 2022
Matt is a student in the Sport Coaching program at Cardiff University in Wales. At Laurier, he took courses in the Kinesiology department on understanding people and the sociology of Sport. His career goal is to be involved with something connected to mental and physical well-being. 
When asked why he decided to go on exchange, Matt said "I don't know why someone wouldn't go on exchange. See another country, travel to North America, explore new classes and meet new people". He said his favourite part of exchange at Laurier was the friends and people he met along the way. 
Now that Matt has completed his term, he has had time to reflect on his time abroad. He says, "Your openness and susceptibility to change is so important. The more you get used to it, the more you will be able to stay the course. Your confidence skyrockets – there is literally no place on earth I wouldn't go now. It's important to take risks, try new things, and implement change".