Peer Program
2021/22 Career Centre Peers: Waterloo Campus
Suhavi Garg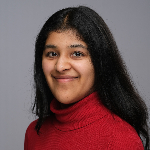 Program/Year: 3rd Year BBA
Favourite thing about Laurier: I recommend the academic support and health and wellness initiatives.
Favourite career tip: "Career planning is an ongoing process where answers do not occur overnight." As students, we sometimes feel we have to have our career all figured out, but as life circumstances change, we need to adapt and embrace accordingly!
Dream job: Professional dancer
Megan Gregorchuk
Year/Program: 4th Year BA Psychology, Research Specialist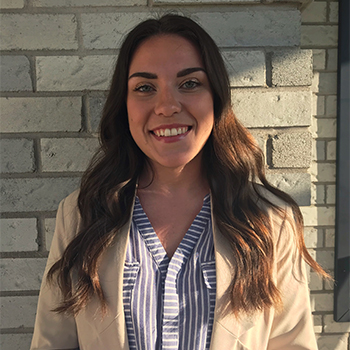 Favourite thing about Laurier: I recommend the spin dip from Wilf's and both the career consulting and further education appointments at the Career Centre.
Interests: Reading, painting, and binge-watching tv shows
Favourite career tip: Every resumé you send out should be targeted to the posting you're applying for. Try using keywords from the job posting on your resumé to relate your skillset directly to your target position. You don't want to make the hiring manager guess how you fit! Laying out your resumé clearly and effectively shows how qualified you are and that you put in the effort to match your resumé to the job.
Dream job: Author
Noor Huddah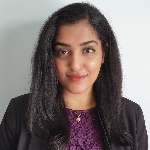 Year/Program: 4th Year Political Science
Favourite career tip: Learning more about the Career Centre and its invaluable resources in my first year was one of the first things I did when I came to Laurier and I realized the Career Centre is always there to help. We experience the tension before an interview, the pressure of filling out long applications, and the discouragement after a rejection. The Career Centre is here to provide the support you need as we want to see you succeed. You can bring us your obstacles and we can help you find the solutions!
Dream job: Lawyer by day and painter by night
Devyn Maybee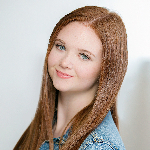 Program/Year: 4th Year BA Communication Studies
Favourite thing about Laurier: I recommend Laurier's Career Centre because I have gained so much value from the workshops, certificates, and events. It has been my most used Laurier resource both on-campus and online!
Interests: Podcasts, graphic design, mental health advocacy
Favourite career tip: "15 minutes early is early, 5 minutes early is on time, on time is late... and late is unacceptable." I love this career quote because I think punctuality speaks a lot about one's character and dedication to the job at hand.
Dream job: I want to work somewhere that truly creates change in individuals' lives, whether in the communications field, health care industry, a marketing position, or maybe even all three!
Emma Murgida
Program/Year: 4th Year BA Psychology, Research Specialization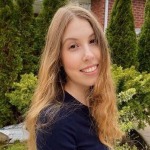 Favourite thing about Laurier: I recommend Laurier's science atrium. It is one of my favourite places to study and I always run into friends which makes it a great place to grab a coffee.
Interests/hobbies: In my free time I love to cook and am always looking for new recipes to try. I also love to play spike-ball on Alumni Field with friends.
Favourite career tip: "Success doesn't come find you, you have to go out and get it." This quote motivates me to always strive to be the best that I can be and is a reminder that hard work and resiliency will help get you to where you want to be.
Dream job: Psychologist! I would love to open my own practice one day and continue to volunteer with non-profit organizations.
Almas Muqeem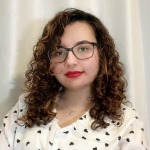 Program/Year: 4th Year BA Global Studies, Culture and Globalization Concentration, Social Entrepreneurship and Community Engagement Options
Interests/Hobbies: Drawing/Painting, Poetry and Reading, Scrapbooking, Bullet Journaling
Favourite career tip: "Keep your doors open for new opportunities." These words are why I am here today. I had a strict mindset about career paths, but listening to my first boss's advice has helped me figure out what I want to do. New opportunities are the way to learn new skills and things about ourselves!
Dream job: Working with immigrants and refugees
Phiriyangha Panchalingam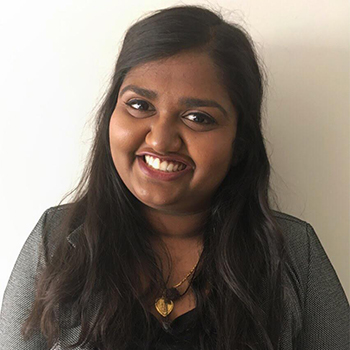 Program and Year: 4th Year BBA
Favourite thing about Laurier: I'd recommend getting involved through clubs, events, or volunteer/work opportunities. The community at Laurier truly is amazing! I'd also recommend Laurier's study spaces specifically in the Lazaridis and Science buildings - lots of greenery and open space.
Interests/Hobbies: Baking, Yoga, Painting
Favourite career tip: "The only way to do great work is to love what you do. If you haven't found it yet, keep looking. Don't settle." - Steve Jobs. Definitely a good reminder to do work you feel passionate about and find exciting!
Tanvi Patel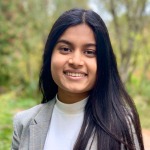 Program/Year: 3rd Year BBA
Favourite thing about Laurier: I recommend Laurier's Career development workshops (particularly the job search one!)
Interests: listening to podcasts, hiking
Favourite career tip: Get to know the organization before applying and try to connect your goals with theirs.
Dream job: Marketing Influencer
Rebecca Regino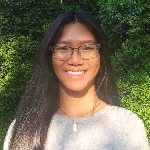 Program/Year: 4th Year Communication Studies, Creative and Cultural Industries concentration and Sustainability Option
Favourite thing about Laurier: I recommend using all the resources at the Wellness Centre! They're always there to help.
Interests/hobbies: I love watching documentaries, listening to throwback R&B music, and going on hikes!
Dream job: Something in digital marketing or communications! I'd love to find a career that integrates my interest and passion for sustainable development.
Zariah Stone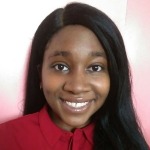 Year/Program: 3rd Year BA Political Science, Criminology minor and Legal Studies specialization
Favourites thing about Laurier: The Wellness Centre for its many services that help improve both the physical and mental health of students.
Interests/Hobbies: Listening to music, jogging, and painting. Before the pandemic, I enjoyed volunteering at summer camps and tutoring in my community. Recently, I have taken an interest in foreign language films.
Favourite career tip: A family member tells me the key to success is to keep a positive outlook. Don't cloud your mind with doubt and worry. Having a clear and optimistic mindset is a great first step to figuring out your path in life.
Dream job: Lawyer
Lauren Wilk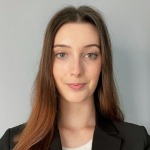 Year/Program: 3rd Year Economics, Legal Studies Option
Favourite thing about Laurier: I recommend getting involved in the many great extracurricular student clubs.
Interests: Law, economics, volunteering, community clubs
Hobbies: Running, cooking, trying coffee from new cafés
Favourite Career Tip: "The only way to do great work is to love what you do. If you haven't found it yet, keep looking. Don't settle." - Steve Jobs
Applications to join the 2021/22 peer program are now closed. For further information about the CCP program at the Waterloo campus, contact Stacey Campbell.

Career Centre Peers (CCPs) are essential to the success of the Career Centre. Being a CCP provides you with an excellent opportunity to build your work-related skills and increase your knowledge of career development strategies. The CCP Program is also a valuable addition to your Laurier Experience Record and resumé.
Outreach and Support Peers
Provide resumé feedback and resources to your peers during Career Centre drop-in hours (Mondays to Fridays, 1 p.m. to 4 p.m. for both fall and winter terms).
Conduct interviews with alumni on their career paths to produce career profile articles.
Assist with the promotion of Career Centre events, services and programs. 
Attend various Career Centre events.
This position will allow you to develop your consulting, organizational, research and writing skills. We need volunteers who are outgoing, possess excellent written and verbal communication skills and are passionate about helping their peers succeed.
Role Requirements
In addition to the qualities listed above, we are looking for volunteers who have:
A passion for helping their peers succeed.
A willingness to take on projects that will enhance their career development.
Creativity, initiative and reliability.
The ability to fulfil a commitment of five hours per week in both fall and winter terms (unfortunately, co-op positions conflict with peer requirements). 
We have high expectations of our CCPs, and they are integral to our department's success.
New volunteers begin preparation for their duties in advance by completing the Career Development Certificate virtual workshops and e-training assignments over the summer months. Then, they participate in two days of training during Orientation Week in September.
The CCP role and responsibilities will be adapted for in-person or remote delivery based on the University's mandate. 
If you are interested in volunteering at the Career Centre in Brantford, email careerbrantford@wlu.ca.
Testimonials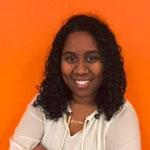 "As a Career Centre Peer, I was able to leverage many free resources at the Career Centre (accessible to all students) to search for summer internships and full time jobs, prepare for potential interview questions and practice my presentation skills. The training and networking opportunities have been pivotal in advancing my career and extracurricular pursuits beyond undergraduate studies! I still use the strategies I learned as a peer in my everyday life." Amaryllis Jones, BBA '14, Procter & Gamble, Senior Category Account Executive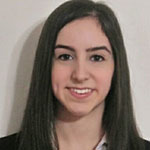 "The Peer Program prepared me well for life after university and was also one of the more rewarding experiences of my university career. I was able to gain confidence and further my communication skills, which is essential in my career today. Moreover, critiquing resumés helped me to recognize a well-written resumé, which is important in any field you pursue." Lorena Rogovsky, BBA '17, CMiC, HR Administrator