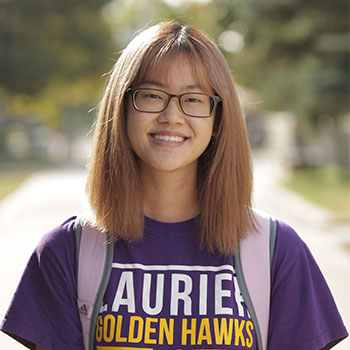 Submit your OneCard photo now to be fall ready!
Now that you are registered in courses, the next thing to do is submit your picture for your OneCard.
If you don't submit your photo, you'll delay getting to access services such as meal plans, convenience dollars, PaperCut, the Library, the gym and in certain cases, building access.
To make sure you're ready for the fall, submit your photo now.
How to Submit Your Photo
Submitting your photo is an easy process. Below are a few tips to help you select your photo:
Your photo does not need to be professionally taken.
You must submit a colour photo.
Have a favourite photo of yourself? Feel free to submit it!
Make sure your file is under 12MB.
Once you have selected your photo, upload it at OneCard photo.
Need More Photo Advice?
Check out OneCard photo detailed instructions and the guidelines for acceptable photos.
Visit the How to Get It page to learn more about the process.
Have additional questions, email onecard@wlu.ca.