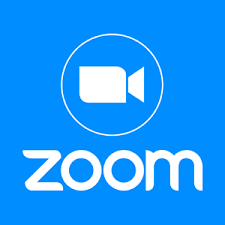 Zoom: Privacy and Terms of Use
Privacy and information security for the Laurier community are of paramount importance. With the recent addition and availability of the Zoom video co​​nferencing service, some privacy concerns have been raised by our community.  This article addresses some of these concerns and provid​es Zoom users with some best practices to protect their privacy and the privacy of others. Please find below some of the common issues raised to our support teams, along with advice for members of our community using Zoom.Zoom has been permitted for administrative and instructional use on an interim basis to allow for the delivery of critical university operations. When using this solution, users must adhere to the ICT guidelines to ensure privacy and security standards for personal information are maintained. While this use is in compliance with guidance from the Office of the Information and Privacy Commissioner of Ontario, Zoom has not yet been evaluated under the University's External Information and Cloud Services Policy for long-term use.
Use of Personal Information for Advertising
Many websites track your access to their site.  For example, third-party services such as Google Analytics, Facebook and DoubleClick, track your surfing habits to drive targeted advertising.  For a more detailed overview of how trackers work and the information that they collect ​please review the following article on how these third-party platforms track what you do on the web. Zoom does use some of these services, however, these services are not used at the https://zoom.wlu.ca login page.
Google Analytics is used after you have logged in.​ If you would like to prevent web advertisers from tracking your surfing habits, we recommend using a privacy browser extension such as Privacy Badger. Privacy Badger is available for most commonly used browsers and will prevent third-party trackers from accessing your information. Using Privacy Badger does not affect the ability to join a Zoom call, nor does it impact audio and video quality while in a conference or meeting. 
Additional Resources