MFin Seminar and Speaker Series
Upcoming Speakers
We are currently working on finalizing our MFin Seminar and Speaker Series for 2018.
Previous Speakers
Yann Robard, Managing Partner, Whitehorse Liquidity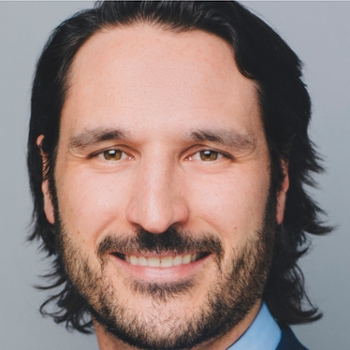 "Structured Liquidity Solutions for Private Equity Portfolios"
Yann Robard has over 15 years of private equity and investment banking experience.
Prior to founding Whitehorse, Yann spent 13 years at the Canada Pension Plan Investment Board ("CPPIB"), most recently as Managing Director, Head of Secondaries and Co-Investments. In this capacity, he was responsible for a team of 15 professionals investing in private equity secondaries and co-investments on a global basis.
During his 13 years at CPPIB, Yann held several roles and positions, all focused on private equity, namely in its private equity funds, secondaries and co-investments activities, including roles on several investment committees of the firm. Yann joined CPPIB during the inception of its private equity activity.
In 2007, Yann was provided the mandate to establish a principal secondary program within CPPIB, which was later expanded to include co-investments. Under Yann's leadership, the Secondaries and Co-Investment program grew to a team of 15 professionals in Toronto and London that invested over C$7.5 billion in 49 transactions. At the time of his departure in 2015, CPPIB had become a globally recognized market leader in the private equity secondary market.
Jos Schmitt, CEO and President, NEO Exchange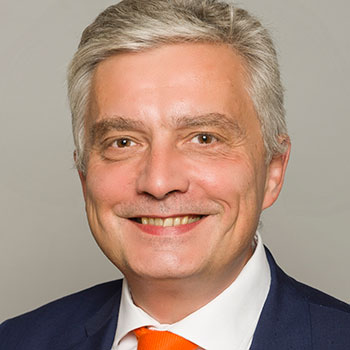 "Disrupting Canadian Capital Markets"
Schmitt has more than 25 years of experience in the financial services industry both internationally and in Canada, with particular expertise in the market infrastructure space, across asset classes and across geographies.
Prior to founding NEO, Schmitt served as CEO of the Alpha Group of companies, including the Alpha Exchange, and as EVP Head of the Americas and Global Head of Capital Markets for a global professional services company focused on the financial services industry. During his tenure at this professional services company, he acted as strategic advisor and director of operational and/or technology programs for some of the largest market infrastructure organizations and broker-dealers around the globe.
Some of his previous roles include: president and CEO of a European Derivatives Exchange and Clearing House, president and CEO of a pan-European Indices Publisher, chairman of a Derivatives SRO, and head of Strategy and Business Operations at a European Stock Exchange.
Joe Overdevest, Fidelity Canada Asset Management, Director of Research and Portfolio Manager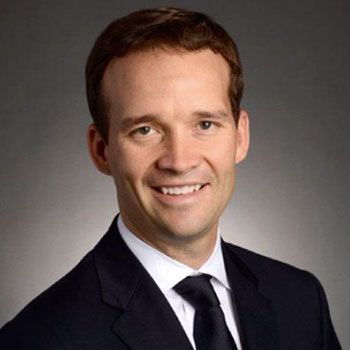 "Equity Market Update"
Joe Overdevest is a director of research and portfolio manager at Fidelity Investments. Overdevest is portfolio co-manager of Fidelity Global Natural Resources Fund and also manages an equity subportfolio for Fidelity Canadian Asset Allocation Fund.
Overdevest is the lead manager of the Fidelity Canadian Focused Equity Institutional strategy, available to institutional investors, and also manages a subportfolio of the Fidelity International Growth Institutional strategy. He is also a co-manager on the Fidelity Canadian Core Equity Institutional and Fidelity Canadian Systematic Equity Institutional strategies, in addition to Fidelity Canadian Equity Private Pool and Fidelity Concentrated Canadian Equity Private Pool.
In his role as a director of research, Overdevest manages and oversees the work of a number of equity research analysts focused primarily on covering Canadian equity securities.
Overdevest joined Fidelity in 2002 as a research analyst. Previous areas of coverage include Canadian oil and gas, diversified financials, telecommunication services, retail, consumer durables and automotive parts.
Overdevest earned an honours BBA from the Lazaridis School of Business and Economics at Laurier.
Michael Lee-Chin, Chairman, Portland Holdings
"Formula for Success" Public Talk, 11:30 a.m. LH1001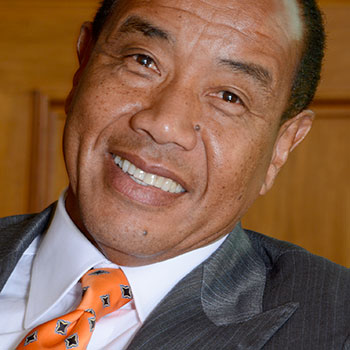 "Picking the Winner" Roundtable Discussion for LGSIF Members, 11 a.m.
Nov. 24, 2017

Michael Lee-Chin, president and chairman of Portland Holdings (Portland), is widely regarded as a visionary entrepreneur whose philosophy of "doing well and doing good" has resulted in extraordinary business success andinspiring philanthropic initiatives.
Born in Port Antonio, Jamaica in 1951, Lee-Chin immigrated to Canada in 1970 to study civil engineering at McMaster University in Hamilton, Ontario. After beginning postgraduate studies, Lee-Chin decided to explore career opportunities within the mutual fund industry. At the age of 26, Lee-Chin became a financial advisor and, with growing success, progressed to the position of branch manager.
In 1983, at the age of 32, Lee-Chin borrowed money to purchase $500,000 of Mackenzie Financial stock. After four years the stock appreciated seven-fold. Lee-Chin used the profits to make his first acquisition, a small Ontario-based investment firm called AIC Limited. At that time, Advantage Investment Counsel (a division of AIC Limited) had assets under management of just $800,000. Within 20 years, AIC grew from less than $1 million and – at its business peak – held more than $15 billion in assets under management.
In September 2009, AIC's retail investment fund business was sold to Manulife. Today, Lee-Chin remains firmly committed to creating wealth for investors as executive chairman and chief executive officer and portfolio manager of Portland Investment Counsel Inc., an investment fund manager, portfolio manager and exempt market dealer.
Michael Lee-Chin served as chancellor of Wilfrid Laurier University from 2011 to 2016.