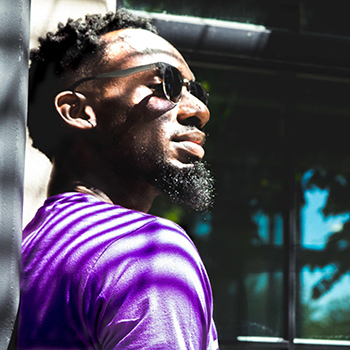 Wear purple on Nov. 25 to help end gender-based violence
On Monday, Nov. 25, Wilfrid Laurier University is participating in Wear Purple Day to demonstrate our commitment to ending gender-based violence in our community. The day marks the United Nation's International Day for the Elimination of Violence Against Women and is the official launch to the international 16 Days of Activism Against Gender-Based Violence campaign.
Laurier's Sexual ViolenceEducation Action Committee is asking students, faculty and staff to wear purple on Nov. 25, then take a picture of themselves and post it on social media with a personal commitment to tackling gender-based violence. Please tag @consentisgolden and #GenerationEquality.
The 16 Days of Activism campaign will run until Dec. 10, which is International Human Rights Day. As part of the campaign, Laurier will join Canadians in remembering the 14 female victims who were murdered at l'École Polytechnique de Montréal on Dec. 6, 1989. Canada has designated Dec. 6 as the National Day of Remembrance and Action on Violence Against Women.
In addition to Wear Purple Day, the Sexual Violence Education Action Committee has planned a series of interactive activities at Laurier throughout the 16 Days campaign including a panel talk on HIV/AIDS awareness in Brantford and a male allies workshop in Waterloo. A full list of programming can be found on the 16 Days Facebook event pages for Brantford and Waterloo. 
Follow Laurier's Consent is Golden Facebook, Twitter and Instagram accounts for shareable call-to-actions throughout the campaign.
If you have any questions, please contact Sarah Scanlon, the sexual violence response coordinator, at sscanlon@wlu.ca.