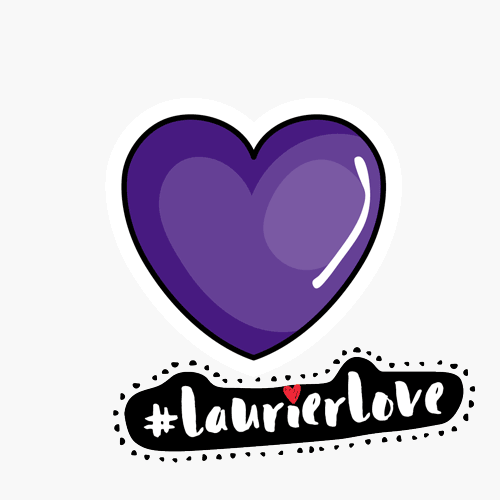 Laurier's 'must-follow' Instagram accounts
Golden Hawks, we know that there is a lot going on in your life right now – but staying engaged and involved in university life will help you make the most of your time here.
Laurier has some inspiring and informative Instagram accounts you can follow to regularly remind yourself of all the people at the university who are cheering you on.
Excel in Academics
Covering topics to help you succeed academically, including study skills, math and stats, writing and course support, this community will keep you engaged and informed all year long, no matter where you are in your journey as a Golden Hawk. Get timely information about academic programming and resources, test your knowledge and learn about new services and events.
Note: This account represents all academic success programs.
Prioritize Physical and Mental Well-Being
Your physical and mental well-being is essential to your university experience and beyond. Stay updated on services and receive helpful advice for staying mentally and physically well from Laurier's Wellness Centre by following @LaurierWellness.
Love hitting the gym? Get the latest updates on weekly class schedules, operational information and inspiration to keep you motivated:
Want to show support for Laurier's varsity athletes and teams? Follow @wluathletics.
Find Community Support
Being a part of the university community is core to the Laurier experience. Find a group of peers and leaders with common interests and experiences to support you throughout your studies.
Indigenous students can find support, community and events through the Office of Indigenous Initiatives: @wluindigenous.
Are you interested in equity, diversity and inclusion initiatives? Stay informed through:
Laurier's Centre for Student Equity, Diversity and Inclusion:
The Office of Human Rights and Conflict Management: @ConsentisGolden
Travelling the world during university studies presents an amazing opportunity. If you are hoping to travel abroad (when the time comes) or if you are an international student at Laurier, find your community with Laurier International: @laurierinternational.
Interested in the environment? Laurier's Sustainability Office shares news and tips about ways you can make a difference right here at home: @lauriergreen.
Laurier's Undergraduate Students' Union, @yourstudentunion, and Graduate Students' Association, @wlugsa, regularly seek students to participate in campus clubs, take on leadership roles and host events. Find all the Students' Union accounts to follow.
Become Future Ready
Gaining hands-on experience in your field through work, research or volunteering truly enhances your time in the classroom. There are many organizations looking for students to take on leadership positions that will make a lasting impact. The first stop is Laurier's Career Centre. Find regular networking events, workshops and career fairs: @lauriercareercentre.