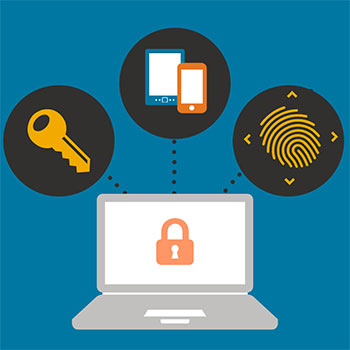 Multi-Factor Authentication: SMS Text Messages
SMS text messages on your mobile phone is one of the multi-factor authentication (MFA) options.
For more information, see the Multi-Factor Authentication (MFA) for Students page.
Part 1: Start Registration
On your computer, launch your preferred web browser and go to auth.wlu.ca/MFA.
Click the "Enrol in MFA" button.
Part 2: Add Your Phone as an Authentication Method
On the Laurier single-sign-on page, sign in with your full @mylaurier.ca email address. Click "Next" to enter your password.
Click "Next" on the "More information required" screen.

Click "I want to set up a different authentication method."

Select "Phone" and click "Confirm."
Select "Canada +1" from the dropdown menu:

Enter your nine-digit phone number.
Ensure "Text me a code" is selected.
Click Next.
Part 3: Verify Your Phone
On your phone: Open your text message with verification code from Microsoft.

Enter the verification code you received to the code field on your computer, then click "Next."
Click "Done."

Part 4: Create Emergency Login Codes
It is important to create emergency login codes in case you're in an emergency situation and you forget, lose, or damage your mobile device or security key, or are experiencing an issue with your MFA.