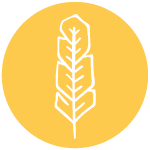 Event Recordings
Indigenist Research Symposium
Indigenous Data Sovereignty: Impacts on Research and the Post-Secondary Landscape
Indigenous Data Sovereignty is a topic affecting many industries and sectors, including higher education. In light of changing landscapes in the post-secondary environments, we hope to support future conversations at the university which will enhance commitments to protecting Indigenous data, as well as learn about processes that are respectful and responsible to Indigenous Peoples.
We have invited panelists to share best-practices to ethical approaches in data collection use, storage & reporting protocols in Indigenous contexts.

The event's intention is to bring awareness of the importance of Indigenous Data Sovereignty, while uplifting the voices of Indigenous experts in the field. Participants will receive an increased understanding of respectful protocols around the handling of Indigenous data.

Moderated by: Candace Brunette-Debassige, Western University
Special Panelist: Robyn Rowe, Laurentian University
Special Panelist: Kristine Neglia, First Nations Information Governance Centre
This video will be available to view until March 30th, 2021
Webinar Recording - passcode t9@&Nzdr
Indigenous Education Week
We are our stories: Come share with us
The theme of this year's Indigenous Education Week is "We are our Stories, Come Share with us." The Office of Indigenous Initiatives has invited four guests to share their stories with students and the community throughout the week.
Public Lecture with Janet Rogers
Janet Rogers, poet, author, broadcaster and documentary producer, will read from Ego of a Nation and discuss a number of literary issues, publishing, self-publishing, media and poetry. 
Video Recording 
Conversation with Jody Wilson-
Raybould
A conversation about From Where I Stand and the reconciliation process in Canada between Member of Parliament Jody Wilson Raybould and Melissa Ireland, director and interim senior advisor of Indigenous Initiatives at Laurier. 
Video Recording
Through Pandemics and Trauma: Indigenous Futures Cannot be Stopped and Here's Why
Author and educator Niigaanwewidam James Sinclair will provide an overview of the specific methods that Indigenous cultures and communities use to resist, create, and re-create their communities - and how these can be shared in order to support their future mental, physical, emotional, and spiritual selves today. 
Video Recording
Public Lecture with Lee 
Maracle
Lee Maracle, author and mentor, returns to speak with the Indigenous Student Centre about the importance of storytelling. 
Video Recording