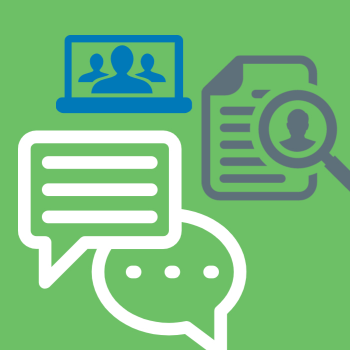 P4E Job Fair 2023
Wondering about job opportunities available to you after you graduate? Hoping to secure a summer job? 
The Career Centre's biggest employer event of the year is coming up soon!
P4E Job Fair 2023 is Wednesday, February 1, online, from 9 a.m. - 5 p.m. 
Participating organizations are recruiting students and alumni for full-time, summer, co-op and contract jobs. Use this opportunity to network with organizations that want to meet with you – and increase your chances of securing employment.
Register for Job Fair 2023 to set up your account today. You'll gain access to the platform ahead of the fair to upload your resumé, browse employer profiles and view chat times. Employers may be in touch before the fair to schedule a chat after viewing your resumé.
Set up your account today! Any student registered with a candidate profile and resumé on the platform by January 26 will automatically be entered for a draw to win a Laurier sweater!
Make your online Job Fair experience a success
We hope to see you there!
Partnerships for Employment (P4E) is a partnership among University of Guelph, University of Waterloo, Wilfrid Laurier University and Conestoga College. The partnership was created to better serve our students, alumni and employers through jointly sponsored annual Career Fairs and Job Fairs.