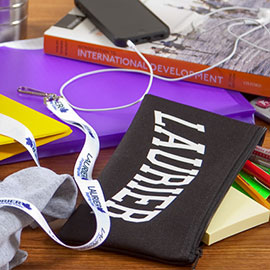 Bookstore, TechShop/Hub and Hawk Shop Closures
As part of the process for fiscal year end, the various retail locations on the Waterloo and Brantford campuses will be closing to complete inventory.
Waterloo:
Laurier Bookstore and TechShop, closed May 1 and May 2.
The Hawk Shop, closed April 29 – May 2.
Brantford:
Stedman Community Bookstore, closed May 1 and May 2.
The Hub, closed April 30 – May 2.
We are able to process ShopLaurier orders (walk-in and catalogue) until end of day on April 25.
For urgent requests, please contact the appropriate representative:
All locations will re-open for business on May 3, 2019. For a complete list of our store hours, please visit https://www.wlubookstore.com/c-71-hours-of-operation.aspx