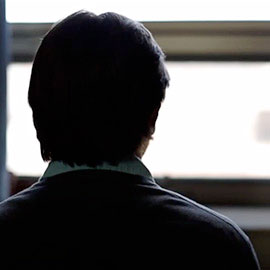 Mental Health Resources
Mounting academic pressures, uncertainty around career paths, transitioning to adulthood or relationship breakdowns - any of these scenarios can lead to the onset of a mental health issue.
Left unacknowledged and untreated, mental health issues can carry serious ramifications.
"Without proper care and support, these issues can significantly impact a student's personal and academic success," said Karen Ostrander, director of the Student Wellness Centre at Laurier's Waterloo campus. "Students should know that they are not alone. There are many others facing similar challenges, and there are many supports available."
As a Laurier student, you are provided with a wide range of resources – from campus departments to peer groups – to promote and maintain good physical, mental and emotional wellbeing.
Campus Supports and Resources
SAFEHawk App
SAFEHawk is a free app for iPhone, Blackberry and Android devices that connects you to phone helplines such as Good2Talk, Here 24/7 and other community-based mental health resources in Kitchener-Waterloo, Brantford and Toronto.
Accessible Learning Centre
With locations at the Waterloo and Brantford campuses, the Accessible Learning Centre (ALC) provides academic support and resources to students with psychological disabilities. Services offered through the ALC include assistive technology, alternative formats for exams or assignments, note-taking, tutoring and peer support. You must register with the ALC to receive accommodations.
Waterloo and Brantford Student Wellness Centre
The Waterloo and Brantford Student Wellness Centre offers personal counselling, appointments with a family physician and psychiatric assessments by referral.
Delton Glebe Counselling Centre
The Delton Glebe Counselling Centre is a holistic counselling facility run by the Waterloo Lutheran Seminary that serves both the Laurier and external community.
Students Helping Students
Laurier students are leaders when it comes to promoting dialogue around mental health. A variety of student-run groups and projects are active at Laurier's Waterloo and Brantford campuses, providing peer-to-peer support and mental health awareness.
Bridging the Gap
Bridging the Gap is a student run club at the Laurier Waterloo campus that is committed to breaking the stigma surrounding mental health, properly informing the student community and creating innovative solutions to the contemporary lack of mental health accommodations.
Peer Health Educators
Peer Health Educators are a dedicated group of students at Laurier's Brantford campus who promote the physical, emotional and psychological health through programs, presentations and campaigns such as blood donor drives and alcohol education campaigns.
Wellness Week
Organized in the fall and winter terms by the Graduate Students Association, Wellness Week offers a variety of free programming for graduate students that includes massage therapy, guided meditation, therapy dogs, yoga, canvas painting and drumming circles.