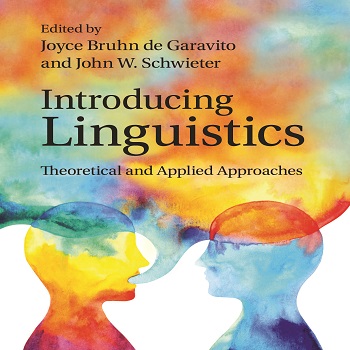 Introducing Linguistics - Congratulations to Dr. John Schwieter on the publication of his new introductory linguistics textbook
Introducing Linguistics (2021) by Joyce Bruhn de Garavito, Professor Emerita of Hispanic Linguistics, University of Western Ontario, and John W. Schwieter, Professor of Spanish and Linguistics, Wilfrid Laurier University has just been published by Cambridge University Press. 
This textbook offers students a contemporary introduction to the study of language with fifteen thought-provoking chapters, accessible to readers from a variety of fields, and helpfully organized across six parts: sound; structure and meaning; language typologies and change; language and social aspects; language acquisition; and language, cognition, and the brain.  
Please see the book's companion website for more details and open-access material for each chapter here.
Preview the book here. 
Watch the Book Launch / Webinar / Meet the Authors here.