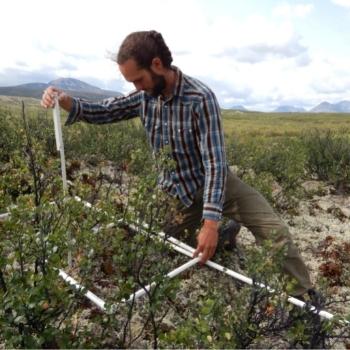 Laurier PhD student Geoff Kershaw continues family tradition with research into alpine headwaters in northwestern Canada
Geoff Kershaw, a PhD student in Wilfrid Laurier University's department of Geography and Environmental Studies, has family history to thank for his dedication to research.
Kershaw's father, Peter, was a professor of physical geography at the University of Alberta. In partnership with his wife Linda, who specializes in rare plant identification, they established research sites in the Mackenzie Mountains –  a mountain range forming part of the Yukon-Northwest Territories boundary – during the 1970s. Instead of heading to a cottage each summer like many other kids, Kershaw headed into the field with his parents to conduct research.
"My parents would always let me be involved in little elements of the study," says Kershaw. 
"From the time I was in diapers, I've had the wide-open northern landscape as a backdrop to my life. Thanks to these experiences, I have come to appreciate the natural environment and have more of a personal investment toward this subject."
When Kershaw pursued post-secondary education, he says going into the field with his parents took a backseat. But when he was completing his master's degree, Kershaw's father announced his retirement and stepped back from active research.
"I felt lost after my dad retired, but I knew I wanted to keep going and become involved in researching the area in my own way," he says.
Kershaw continued to return to the same northern field locations every summer. When he secured an opportunity with Laurier to pursue a PhD and conduct his own northern-based field project, he says he started to find himself again.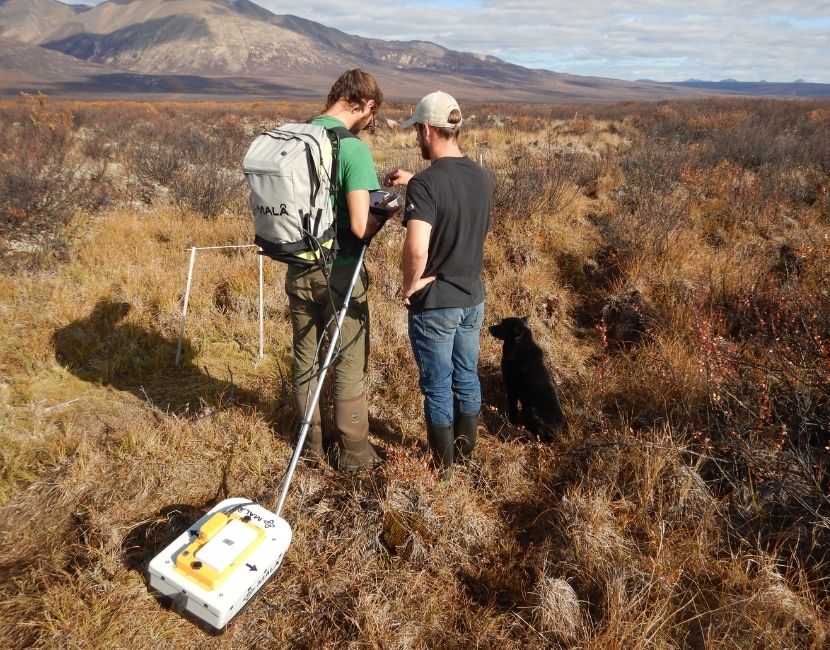 "Laurier has so much collaboration within the Northwest Territories," said Kershaw. "And the hub of Canadian hydrological research being here at Laurier made me feel like the best way to leverage this PhD opportunity was in this subject area. I am glad I did."
Kershaw independently executed, designed and developed the manuscripts that comprised his PhD thesis. His research investigates alpine headwaters in northwestern Canada and the implications for groundwater recharge and streamflow generation.
"In the field of northern hydrology, conducting and executing your own research is a very rare feat," says Professor Brent Wolfe, Kershaw's co-supervisor. "The logistics present obvious challenges to any grad student, but beyond that the scientific knowledge, expertise and maturity to be able to do this from the get-go and take on this project knowing the challenges is admirable."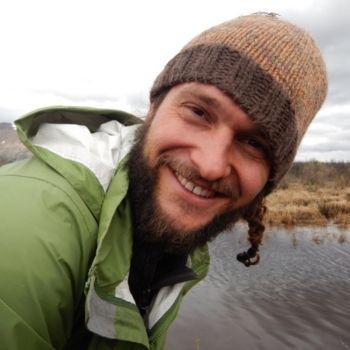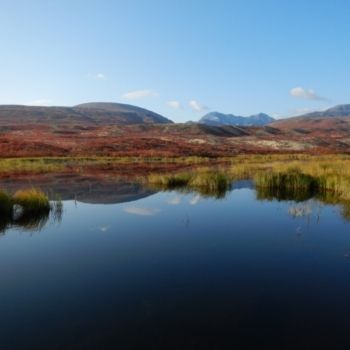 Kershaw's approach led to a lot of "making my own calls," he says. Pre-established research elements and context that would typically be set up for graduate students as part of a research program were not in place due to the nature of his research. In large part, Kershaw had to rely on his own judgment.
"If I had to troubleshoot a piece of equipment that was glitching out, there was no internet," he says. "So I had to pull out the big instruction manual to figure it out."
Kershaw says he is thankful for the support he is provided by his peers and supervisors in pursuing his PhD. He says he is especially thankful for support offered by Professor Bill Quinton during his PhD journey.
"A doctorate degree is certainly focused on fulfilling the thesis objectives, but I owe my success to supportive relationships with my supervisors, my peers here at school and the local contacts who helped this project take shape. Without good people around me, this project never would have happened."