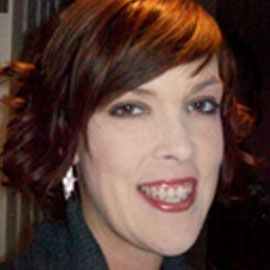 Chapter Development Coordinator (Contemporary Studies, BA)
Penny Weir, Crohn's and Colitis Foundation of Canada
For some university students, one class out of the dozens taken stands out above them all. It was the spark, the driving force behind where their career is heading and where their ambitions lie. For 2009 Laurier Brantford Contemporary Studies graduate, Penny Weir, this is the case. She encourages students to "take courses that appeal to you... chances are they will help mould your future career."
Penny started off with a college diploma in Broadcast Journalism and Media. After receiving some career advice, she decided to complete her degree, obtaining her Honours Bachelor of Arts in two years. She chose courses as related as possible to her diploma (e.g., communications courses), but found that her Community Psychology course with the community service-learning component to be most influential. Through the Career Development Centre's Volunteer Fair, she secured a volunteer position at the Alzheimer's Society working on a newsletter. This turned into a summer job in fundraising and a great reference!
Upon graduation, Penny stayed in the non-profit sector, working for the Brant Historical Society as a fundraising development officer, and then for the Heart and Stroke Foundation as a program coordinator. She now finds herself employed at the Crohn's and Colitis Foundation of Canada, as a chapter development coordinator. She is working for a cause that is dear to her heart, having Crohn's disease herself. Penny is responsible for the Ontario South District chapter development, which includes creating groups of strategic volunteers, working on fundraising events and developing the branding of the organization.
Is her job a good fit? Penny thinks so – she believes she has "found her niche in fundraising", enjoying the grassroots and creative setting. Furthermore, she loves "supporting a greater cause" and says that she "volunteers for a living!" She is content for now, but hopes to further develop professionally, advancing in positions in the future.
Penny advises students interested in a career path as hers to work on interpersonal and presentation skills – key skills that can be developed in university courses! Also, volunteer experience is a must – "to work with volunteers you need to have been one, in order to know how to understand and support one!" A sense of compassion and drive to change the world, "even if it's just a small part," are also valuable.
In the end, Penny's proactive spirit has driven her to the opportunities she found. She encourages students to mimic this spirit and get out there and look for opportunities and jobs – "be brave and go for it!" This refreshing attitude that is seen in Penny is an encouragement to students to find and develop their niche and make a positive difference in this world.