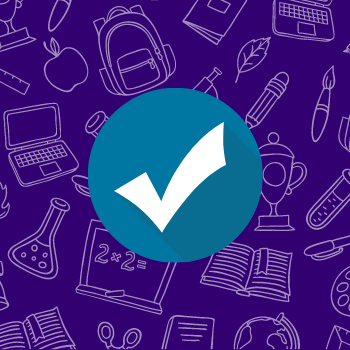 Add co-curricular experiences to your Laurier Experience Record
There may have been fewer typical co-curricular activities happening with students this year, but we know there was still the same Laurier spirit! 
For all the ways you found to be involved 'on-campus' this year, we want to encourage you to add your participation to your Laurier Experience Record (LER). Eligible activities include co-curricular experiences such as Students' Union and club participation, volunteering with your faculty or a campus department, Residence positions and many more! 
Adding co-curricular experiences must be completed during the same academic year in which you were involved. This encourages you to think critically and reflect on your involvement each year and ensures a timely and accurate validation process. The deadline to add 2020/21 positions to your LER is Friday, April 9, 2021.  
WHY BUILD YOUR LAURIER EXPERIENCE RECORD  
Your LER demonstrates that you have been engaged and involved as a Laurier student. It provides a validated record of your involvement and experiential learning opportunities. Using the LER helps you reflect on your experiences and identify skills you've developed that will be useful when applying for future on-campus opportunities, jobs after graduation or further education. 
SHOW US HOW YOU WERE INVOLVED 
We want to see the creative ways you were involved in co-curricular experiences this year. Send us your pictures of how you got involved in clubs/associations, residence programs, campus peer programs or other co-curricular activities through direct message on Instagram, @lauriercareercentre. We will compile images to showcase the Laurier spirit in a 'yearbook' of pictures in a @wilfridlaurieruni story takeover on Thursday, April 1. 
STEPS TO ADD AN EXPERIENCE 
To Add an Experience:  
Log in to Navigator click Co-Curricular Experiences. 
Select Add a Position. 
Search for the activity by typing the position title or activity (e.g., club name) in the search box and select the position as it populates.  
Select Add Position.  
Select the blue Add Reflection button and complete the reflection questions - Save.  
Using the dropdown box, select Developed for up to five competencies - Save Changes.  
Under Time Entry, click the grey Edit box - include the total number of hours you have completed. Select Update and the total hours will appear on your LER. 
Contact Us:
Career Development Centre