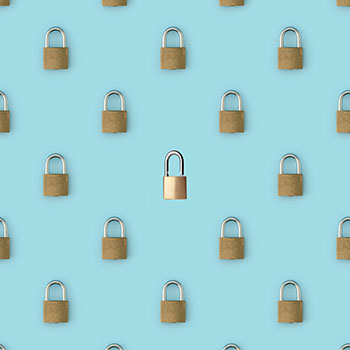 Ever need to reset your Laurier password? It's never been easier
All good things must come to an end! After eight years, Laurier ICT is decommissioning the existing WLU SelfService webpage (iam.wlu.ca) on April 14, 2022 and directing users to new functionality that has become available over the last few years.
To support a more secure Laurier, ICT enabled the new self-service password reset process in October 2021 for students, faculty, and staff. We are making it easier than ever for you to recover your password if you ever forget it.
What This Means for You
For students, the primary update is that this includes retiring the previous method of password reset and continuing to use Self-Service Password Reset.
The only action required from you is to be aware of the change and use Self-Service Password Reset if you ever need it.
Self-Service Password Reset (SSPR) Tool
Use the Self-Service Password Reset (SSPR) tool to reset, unlock or change your password.
It can be done from any device, at any time, and from any location. You can click "Forgot my password" on any Single Sign-on (SSO) page to reset.
Questions? 
If you have questions, you are encouraged to email support@mylaurier.ca.