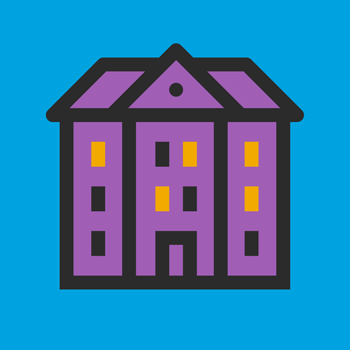 Roommate Match Up
With the announcement of a plan to return to campus for fall 2021, you are likely thinking about where you're going to live for the upcoming academic year.
We understand that that it has been a difficult year for you to make meaningful connections and to seek out potential roommates. To help you connect with other students who are interested in off-campus housing, LOCUS is running Roommate Match Up sessions.
How it Works
Think of the Roommate Match Up experience like a speed dating event to find your roommate for 2021/22. 
You will be paired up or split into small groups over the course of an hour. During this time, you can get to know other students, discuss housing preferences and roommate expectations.
Feel free to attend as many of the sessions being offered until you say "Yes!" to a roommate.
The Student Rights Advisory Committee will be at the event and will briefly present the house hunting process once you have found your roommate(s).
Register to Attend
In order to attend the event, registration is required. 
You will only receive a link to the event if you have registered. Event access will be shared with you 24 hours before the event.
Brantford Campus Roommate Match Up Sessions
Friday, August 20 at 7:30 p.m.
Register for a Brantford Campus session.
Waterloo Campus Roommate Match Up Sessions
Friday, August 20 at 7:30 p.m.