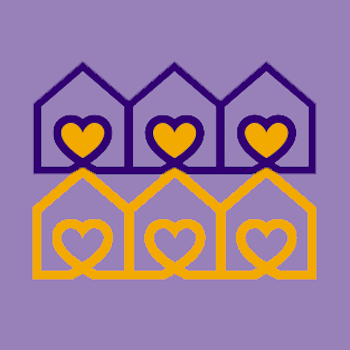 Reminders for attending class and campus for fall 2021
With the start of the fall semester upon us, many of us are excited to get back to campus. In addition to a mix of in-person and remote classes, resources like study spaces, recreation facilities and other on-campus amenities will be available to students in accordance with public health guidelines.
To help with the transition, we've gathered key reminders for anyone heading to campus this semester.
Before You Arrive
Proof of Vaccination:

 Students must provide proof of their vaccination status and need to have received their second vaccination no later than Oct. 8 unless they have an approved exemption.

SAFEHawk Self-Assessment Badge:

An approved/green badge is required to be on campus. If you haven't already, download the SAFEHawk app.

Mandatory Training: 

All students must complete the training course available on MyLearningSpace.

Review Protocols: 

Make sure you review the on-campus protocols frequently so you know what to expect throughout the fall.
Don't Forget Your...
Mask:

The Face-Covering Policy remains in effect as part of on-campus safety protocols. Review the student masking requirements at glance for more information.

Parking Pass​:

Regular parking rules apply on-campus. Apply for a parking permit, if needed.

OneCard:

 Some buildings remain under controlled access and you must have your OneCard to enter or when accessing certain services on campus.
Want to know what's currently open on campus? Check out our list of services and spaces before you head out.
In the Classroom Reminders
Try to arrive no more than five to 10 minutes before your class begins to minimize time spent in lobbies, hallways, and other small common areas.
Masks are required in classrooms.
Please clean your workspace and resources (desks, seats, lab benches, cabinets, lockers, and research equipment) prior to using them. Disinfectant wipes and other sanitizers are provided within each classroom, work space, lab and study area.
Classrooms will be cleaned and disinfected by Laurier at the end of each day.
Limit the personal items you bring to class. Bring only the materials you need.
Food is not permitted in classrooms, but you are allowed to temporarily remove your mask if you need a drink.