Student Profiles
Anton Bergstrom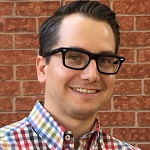 Anton Bergstrom is a PhD candidate in English literature specializing in early modern poetry and prose, poetics and rhetoric, and religious writing. His dissertation, which focuses on the poetry and prose of John Donne, investigates the interrelations between literary and rhetorical devices of estrangement, the Renaissance discourse of strangeness, and post-Reformation theology and religious culture.
He completed his MA at Queen's University, and his BA at the University of Saskatchewan in Saskatoon, where he grew up. He currently resides in Toronto.
Dissertation Title: John Donne and the Poetics of Estrangement in Early Modern Religious Literature
Supervisor: Dr. Anne Russell
Melissa Brennan
Melissa completed her BAH and MA in English at the University of New Brunswick in Fredericton. Her Masters thesis focused on contemporary Young Adult Dystopian fiction in relation to Gothic interpretations of classical fairy tales and was entitled: "Without Killing the Child: The Gothic Fairy Tales of Adolescence Depicted in The Hunger Games and Divergent Trilogies." She is currently a second year PhD student researching Transmedia adaptations of literature on-screen. She has succeeded in her goal of finding a way to earn university credit for analyzing YouTube web series in addition to following character social media accounts as a new avenue for studying storytelling across cyberspace.
Supervisor: Dr. Sandra Annett
Dalia Elawad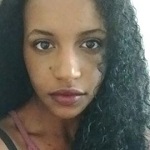 Dalia holds an MA from McMaster University in Gender studies and Feminist research, where she wrote an IRP titled "Feeling and Performing Race." In her IRP, she argued that race should be understood as a technology of power with various facets, focusing particularly on how raced bodies emerge and are reproduced through social interactions. I contend that affective attachments produce the attachment to a racial identity and that having access to citizenship privileges depends on fitting into an affective community (Ahmed 12-13 "cultural politics of emotion). In Canada's case being included in the affective community requires fitting into a national affect that only white middle-class subjects can access.
She holds an MA from WLU in Cultural Analysis and Social Theory and an Honours BA in Political Theory from McMaster University. Currently she is interested in exploring representations of diaspora in art, particularly fiction and poetry. Diaspora demands the creation of a different form of identification and affective communities that can never be fully defined under the popular national affect. Hence, she is interested in this process of identification and misidentification within diaspora in terms of its potential to create spaces for multiple modes of identification that exceed the traditional ideas dependent on a national state.
Julia Empey
Julia A. Empey completed her Hon. Bachelor of Arts in English and History with a Religious Studies minor and her Master of Arts in Cultural Studies and Critical Theory at McMaster University. Her doctoral research utilizes posthumanism along with radical and Marxist feminist theory to examine the social implications of sex robots. Her other interests include eco-criticism, cosmopolitan studies, and political theory.
Supervisor:

Andrea Austin

Rebekah Ludolph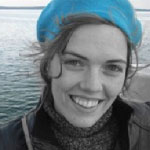 Rebekah Ludolph completed her BA at Laurier with a combined Honours in Global Studies and English Literature. She proceeded to write her MA thesis for the Cultural Social and Political Thought program at the University of Victoria. Supported by a SSHRC Canadian Graduate Scholarship, Rebekah's research focuses on the politics of shared reading in Canada. She is particularly interested in interpretive communities that claim to read for the purposes of learning about the ongoing psycho-affective consequences of capitalist-colonial violence in Canada.
Dissertation Title (tentative):

Willful Texts: Shared Reading and Eugenic Genres in Canada

Supervisor:

Tanis MacDonald
Shannon Maguire
Shannon Maguire is an Assistant Professor (LTA) in the Department of English at the University of Calgary and was a SSHRC Doctoral Fellow. Her scholarly articles have appeared in Canadian Literature and Doris Lessing Studies. She edited and wrote the critical introduction to Planetary Noise: Selected Poetry of Erín Moure, forthcoming from Wesleyan University Press in 2017. With Lesley Belleau, she is the guest co-editor of a special issue of Contemporary Verse 2 on Northern Ontarian Innovative and Indigenous Poetics, forthcoming in Winter 2017.
Shannon is the author of two full-length poetry collections, fur(l) parachute (BookThug 2013) — shortlisted for the Robert Kroetsch Award for Innovative Poetry—and Myrmurs: An Exploded Sestina (BookThug 2015). Her poetry has been also shortlisted for the bpNichol Chapbook Award and the Manitoba Magazine Award for Best Suite of Poems.
Shannon holds an MFA in Creative Writing (Guelph) and an MA in English (Brock) and is currently completing her dissertation in the Department of English at Wilfrid Laurier University.
Dissertation title: Noise Poetics: Contemporary Queer and Métis Poetry and Hospitality in Canada, 1965-2015
Supervisor: Dr. Eleanor Ty
Grace McCarthy
Grace's dissertation analyzes representations of disability in filmic and Digital Broadcast Cinema adaptations of early modern drama. Her dissertation will privilege disability as an identity category, and create a hybridized critical-theoretical framework with which to analyze these representations using theory drawn from disability studies, film studies, literary theory, and sociology. Hybridizing the analytical framework allows for an acknowledgement of the slippage between reality and realism that creates tension between the humanities-focused and social sciences focused analyses of disability. By focusing on early modern film and Digital Broadcast Cinema adaptations, the conversation about visual representations of disability is temporally expanded; performance histories of the plays which inspired the films extend as far back as the late 1500s. Grace will address critical and terminological gaps in disability studies, and hopes to open new avenues of critical exploration for Shakespeare and film scholars in a world where there is still controversy when a physically and mentally abled actor is cast to play a character with a mental or physical impairment. These representations, as crucial as representations of women and racial minorities have been in the history of film and literary fields, deserve more critical scrutiny and a place in the wider conversations about (dis)ability, identity and representation.
Grace completed her BA and an MA at the University of Alaska Fairbanks. Her Master's thesis, The Evolution of the Patient Woman: Examining Patient Griselda as a Source for William Shakespeare's The Winter's Tale, argued for an Early Modern source for Shakespeare rather than a Chaucerian one.
Dissertation title (tentative): 'Not Shaped for Sportive Tricks': Representations of Disability in Film and Digital Media Adaptations of Early Modern Drama
Supervisor: Dr. Russell Kilbourn
Alexis Motuz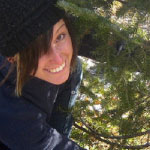 Alexis Motuz is a SSHRC-funded doctoral candidate specializing in North American Literature and Ecocriticism. Her current research explores how Canadian and American authors, such as Laurie Ricou and Rebecca Solnit, create multi-genre texts to model new ways of reading, writing, and thinking about environmental concerns. Before completing her SSHRC-funded MA at Laurier, Alexis completed a BASc (Combined Honours in Comparative Literature and the Arts and Science Program) with a specialization 3rd year in the Department of Writing at the University of Victoria, where she studied creative writing. She has published peer-reviewed articles in Canadian Review of American Studies, Canadian Literature and Cultural Memory, and co-authored with Dr. Maria DiCenzo an article for Women: A Cultural Review. She has also published regular and feature reviews in ARC Poetry Magazine, Memory Studies and she is an active member of the Board of Directors for The New Quarterly literary magazine. Outside of academia, Alexis enjoys playing with her two children, travelling, camping, building and restoring furniture, and growing a square foot garden.
Dissertation title: Lyric Ecologies: Re-mediating Slow Violence in Pat Lowther, Di Brandt, Rita Wong, and Dionne Brand
Supervisor: Tamas Dobozy
Heather Olaveson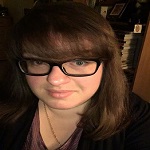 Heather Olaveson holds Master's degrees in Music Composition (UVic) and English (WLU), and is currently a SSHRC-funded doctoral candidate (ABD) in English specializing in Canadian literature. Her research interests include Indigenous literature, historiography, postmodernism, gender studies, and theories of identity formation and subjectivity. She currently lives in Kitchener and does part-time work as a piano teacher and music director. You can also find her at Writing Services, where she is a graduate writing tutor.
Dissertation Title (tentative): Remediating History: Gender and Historiography in Canadian Postmodern Biographical Poetry
Supervisor: Dr. Tanis MacDonald
Brendan Pinkofsky
Brendan Pinkofsky is currently a first year PhD student. He is interested in mediation and its role in the generation of consciousness, identity and culture. He received his BA in English and Philosophy from the University of King's College, Dalhousie. After training in graphic design at Humber College, Brendan began a career in design and typography that has spanned nearly a decade. He acquired his MA in Communication Studies at Laurier, focusing on medium theory and media archaeology. His MA major research paper was an examination of Afrofuturist rap. His current research project looks at contemporary representations of Anansi the spider god and the telling of Anansi stories by Afro-Caribbean Diaspora in Canada.
Sanchari Sur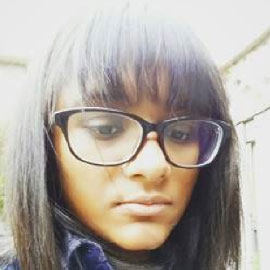 Using diaspora studies, affect theory (specifically, Sara Ahmed's theory of affective objects and mobilizing unhappiness), Gayatri Chakravarty Spivak's subaltern, Dina Georgis's politics of storytelling, and debates surrounding Canadian multiculturalism as her theoretical framework, Sanchari Sur's research highlights how South Asian Canadian women writers use deterritorializing writing practices in order to subvert the current global vision of Canadian multiculturalism as a picture of happiness. Her project also intersects with other areas of research such as disability theory and trans theory. She is a 2018 Lambda Literary Fellow in fiction, and her work has been published in Toronto Book Award-shortlisted The Unpublished City (Toronto: Book*hug, 2017), Prism International, Arc Poetry Magazine, Room, and elsewhere. She is also the curator/cofounder of Balderdash Reading Series (est. Jan 2017).
Dissertation title: (Un)Happy Frictions: Mobilising (Un)Happiness through Subaltern Bodies in South Asian Canadian Women's Literature
Supervisor: Mariam Pirbhai
Jason Swiderski
Before attending Wilfrid Laurier Jason received his BA and MA in Film Studies from the University of Western Ontario where he completed his Master's thesis on the allegorical role of anarchism in post-millennial Hollywood. His research interests include film aesthetics, the horror genre, and New Hollywood cinema. He is currently working on his doctoral dissertation which undertakes a neoformalist approach to the films of Brian De Palma.
Dissertation title: Articulating a Medium: De Palma and the Dichotomy of Post-Classical Aesthetics
Supervisor: Dr. Philippa Gates
Allen Tripp
Allen completed his BA in English at Wilfrid Laurier University, and then went on to complete his MA at Brock University in "Text/Community/Discourse." He is currently a PhD student in English at Wilfrid Laurier University, where he studies the relationship between classical economic theories and British Romantic Literature. His dissertation, The Ideology of Speculation: Nineteenth-century Narratives and the London Stock Exchange, explores the literature surrounding the major stock-market corrections of the Romantic period, occurring after the LSE's inauguration in 1801.
Allen is also an Adam Smith Fellow at the Mercatus Center at George Mason University, where he studies the Austrian, Virginian, and Bloomington schools of Political Economy. He is the President of the Graduate Students of English and Film Studies Association for the 2017-18 academic year, and is also a Graduate Writing Tutor at the Laurier Writing Centre. Allen is happy to assist students from any discipline – and especially those interested in English and Economics – on writing effective essays and funding proposals. Outside of academe, Allen enjoys playing racquet sports (Tennis and Squash), as well as strategy board games.
Supervisor: Dr. Markus Poetzsch
2019
Claire Meldrum, "'The Mockery of Things': Material Culture and Domestic Ideology in the Detective Fiction of Anna Katharine Green." Supervisor: Dr. Ken Paradis. Successfully defended: March 2019.
2018
Michael McCleary, "Never Seen Before-Again: Aesthetic Adaptation and Transmedia Storytelling Networks in the Age of Digital Cinema." Supervisor: Dr. Russell Kilbourn. Successfully defended: October 2018.
Sarah Rangaratnam, "Girls' Voices of the Eighteenth Century: The Development of a Genre for Young Female Readers, 1749-1800." Supervisor: Dr. Eleanor Ty. Successfully defended: September 2018.
Murrielle Michaud, "'A Meruelous Thing!': Elizabeth of Spalbeek, Christina the Astonishing, and Performative Self-Abjection in Oxford, Bodleian Library MS Douce 114." Supervisor: Dr. Robin Waugh. Recipient of the Award for Outstanding Work at the Graduate Level. Successfully defended: January 2018.
2017
Victoria Kennedy, "Narrative Pleasures and Feminist Politics: Popular Women's Historical Fiction, 1990-2015." Supervisor: Dr. Andrea Austin. Successfully defended: March 2017.
2016
Anders Bergstrom, "In Search of Lost Selves: Memory and Subjectivity in Transnational Art Cinema." Supervisor: Dr. Russell Kilbourn. Successfully defended: December 2016.
Susan Hroncek, "Volatile Compositions: Chemistry and its Occult History in Victorian Speculative Fiction."  Supervisor: Dr. Lynn Shakinovsky.  Successfully defended: August 2016.
Katherine Quanz, "The Struggle to be Heard: Toronto's Postproduction Sound Industry, 1968 to 2005."  Supervisor: Dr. Katherine Spring. Successfully defended: July 2016.
2015
J. Coplen Rose, "Laughing for a Change: Dramatic Criticism of National Crises in Second Interregnum South Africa." Supervisor: Dr. Mariam Pirbhai. Successfully defended: December 2015.
2014
Justin Shaw, "'Falling Men' in Post 9/11 American Fiction." Supervisor: Dr. Tamas Dobozy. Successfully defended: November 2014.
Ada Sharpe, "Polish or Work? Four Women Novelists and the Professionalization of Accomplishment, 1796-1814." Supervisor: Dr. Eleanor Ty. Successfully defended: August 2014. Recipient of Gold Medal for Academic Excellence, Faculty of Arts, Fall 2014 Convocation. SSHRC Postdoctoral grant, September 2014, Harvard University: "The Miniature Domain: Place-making and the Amateur Arts in British Women's Writing, 1790-1825."  Supervisor: Dr. Deirdre Lynch.
2013
Patrick-Laurent Faubert, "'Perfect Picture Material': History, Adaptation, and the Formation of a Studio Identity at Warner Bros., 1934-1941." Supervisor: Dr. Paul Tiessen. Successfully defended: September 2013. Recipient of Gold Medal for Academic Excellence, Faculty of Arts, and Governor General's Award, Fall 2013 Convocation.
Elizabeth Clarke, "War and the Sexes: Gender and American Film, 1898-1927." Supervisor: Dr. Philippa Gates. Successfully defended: August 2013. SSHRC Postdoctoral grant, September 2013, University of California at Santa Cruz: "Writing Women in Film History: Women Screenwriters of the Silent Era." Supervisor: Dr. Shelley Stamp.
2012
Sylvia Terzian, "Arab Pluralities and Transnationality: The 'Crisis of Diasporic Consciousness' in Arab American and Arab Canadian Fiction." Supervisor: Dr. Mariam Pirbhai. Successfully defended: December 2012.
Jenny Wills, "Aporetic Origins: North American Narratives of Transnational, Transracial Asian Adoption." Supervisor: Dr. Eleanor Ty. Successfully defended: August 2012.
Stefan Sereda, "Cinema in Scare Quotes: Postmodern Aesthetics and Economics in the American Art Cinema." Supervisor: Dr. Russell Kilbourn. Successfully defended: January 2012. Recipient of Gold Medal for Academic Excellence, Faculty of Arts, Spring 2012 Convocation.
2010
Miriam Raethel, "Witnessing From a Distance: Postwar Literary Representations of the Holocaust." Supervisor: Dr. Lynn Shakinovsky. Successfully defended: August 2010.
Lisa Funnell, "The Warrior Women of Transnational Cinema: Gender and Race in Hollywood and Hong Kong Action Films." Supervisor: Dr. Philippa Gates. Successfully defended: April 2010. Recipient of Gold Medal for Academic Excellence, Faculty of Arts, Spring 2010 Convocation.
2009
Michael Ackerman, "Phantoms of Old Forms: The Gothic Mode in the Dramatic Verse of Tennyson and Browning." Supervisor: Dr. Michael Moore. Successfully defended: August 2009.
2008
Lisa Butler, "Mis-Education and the Crisis in Male Subjectivity: William Godwin's Middle Novels, 1799-1817." Supervisor: Dr. Eleanor Ty. Successfully defended: August 2008.