Human Relationships (PhD)
Welcome to the doctoral program in Human Relationships. The doctoral program in Human Relationships has two fields: Spiritual Care and Psychotherapy and Pastoral Leadership. The degree has been designed to pay attention to the particular specialization of each field while allowing for students in both fields to study together at various points in the degree program. It is hoped that this will allow for students to have a cohort of peers to support successful completion of the program.
About this Program
The PhD in Human Relationships is a new degree offering at Martin Luther University College (Luther), taking the place of our previously offered Doctor of Ministry (DMin) program. From the beginning, it was our intention to offer a professional doctorate that could help parish leaders and clinicians to reflect on the practice of ministry and spiritual care and psychotherapy in ways that would draw on the rich resources of Luther in preaching, worship, leadership, interfaith relations, bible, theology, ethics, and spiritual care and psychotherapy.
For many years, Luther has been proud to offer the leading professional doctorate in spiritual care and counselling in Canada. The doctoral degree in Human Relationships seeks to build on the historic strengths of this institution and its degree offerings while affording parish practitioners and those working in the field of spiritual care and psychotherapy an opportunity to hone their skills and deepen their reflection at the doctoral level. An important feature of the doctoral degree is its flexibility for students.
While students will are registered as full-time, the program is designed in its sequence of courses to be one that can be pursued one or two courses per term. In fact, some courses will be offered on an intensive basis timed in such a way as to facilitate the participation of parish leaders and clinicians who work with the rhythms of church programs and calendars. Again, the flexibility reflects the desire to see this particular degree program as an opportunity for parish leaders/clinicians to pursue the questions that animate them about their clinical work or ministry.
The courses and seminars, the comprehensive exam, and the doctoral dissertation are there to help practitioners reflect on an aspect of clinical work/ministry, its theoretical underpinnings, and its practical opportunities going forward. An important question to ask is this: why name the PhD in Human Relationships with an emphasis in Pastoral Leadership or Spiritual Care and Psychotherapy?
The vision here is a central one. Scholars and practitioners alike have lamented the fragmented nature of theological education. It is tempting to view the various tasks of ministry or clinical work as so many theoretical or practical silos—as if the pastoral or clinical leader was putting on different hats when engaging in the particular tasks of ministry or clinical work.
Our vision is an integrated one: that reflective practitioners should be pastoral or clinical leaders, residential theologians as it were, who view ministry or clinical work as a whole and understand its tasks within an overall view of ministry or their clinical context. In many of the courses, comprehensive exam, and dissertation, we shall return to this question: How can we see a particular experience of ministry or clinical work within the realm of leadership? We hope this is a question that will animate you as well.
Refer to the Doctorate of Human Relations Program Handbook for further information (available upon request by contacting martin@luther.wlu.ca).
Code of Conduct
The faith-based community at Luther understands itself as a host for a variety of inclusive dialogues, inside and outside of the classroom. We invite students to participate in this dialogue, fostering respect for one another and curiosity about viewpoints that are unlike one's own. Luther students, like all Laurier students, are expected to abide by the student code of conduct and discipline and the non-academic code of conduct.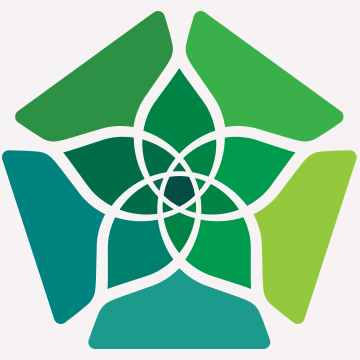 Meet the Profs
Just because prospective students are not able to knock on doors of faculty offices during our time of physical distancing doesn't mean students won't be able to meet the instructors at Martin Luther University College.
Check out our Meet the Prof videos on Luther's YouTube channel, or contact them directly. Email addresses are posted on their faculty profile pages.