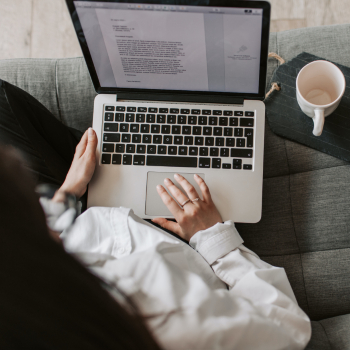 What You Need to Know from ICT Returning Fall 2021
To help ensure a smooth transition back to campus, please take note of the following changes that students should be aware of.
WYNTK for Fall 2021
Connect with the ICT Service Desk
Having issues with your computer, email account or M365? Reach out to us and we would be happy to help. To learn the ways to contact us, visit the ICT Service Desk webpage.  
ICT System Status Page
Curious if there are any planned or ongoing service outages that could impact you? As part of our ongoing efforts to improve communication, we have developed a new ICT System Status page, available at www.wlu.ca/system-status. 
M365 Migration
In June 2021, ICT completed the migration of all student email accounts from Gmail to Outlook. With this change, you will need to log into outlook.office.com to receive new emails as your Gmail account will no longer receive any new emails. To learn more about your Laurier email, visit the Accounts and Passwords page.  
Eduroam and Laurier WiFi
On June 26, 2020, Laurier Wi-Fi was officially retired and eduroam became the only method for connecting to Wi-Fi. For more information about eduroam, including detailed instructions on how to use the service, please visit our webpage. 
Software Available to Students
To help keep you prepared for the semester, there are a number of software products that are available to students including Zoom, Microsoft 365's office suite (including Word, Excel, PowerPoint, Teams, Outlook and others), and Qualtrics. To learn how to access these, visit the Software page on Students.wlu.ca 
Chatbots are Available
To support your return to campus, we have implemented several new chatbots on students.wlu.ca to help you answer questions quickly or point you to available resources. Chatbots are available on the Service Laurier and Tech Support and Services webpages  
Laptop Loaner Program Update
Due to overwhelming demands for laptops, we will be changing our laptop loaner program from a full semester loan to a maximum period of 2 weeks (14 days). To learn more, visit the Laptop Loaner Program webpage.  
Tools for Interviews and Research
If you plan on conducting remote interviews for a class or as part of your research, you are able to use either Microsoft Teams (available as part of the Microsoft 365 bundle) or Zoom for Healthcare. Please note that Zoom for Healthcare is different from the normal Zoom license and must be requested through ICT.  
Virtual Computer Labs
Need to access software from one of our computer labs? You can now do so by using Azure Virtual Desktop and AppsAnywhere. Azure Virtual Desktop will allow you to access software and resources as if you were in one of the computer labs on campus. AppsAnywhere provides access to a variety of software, on-demand, anytime, anywhere.