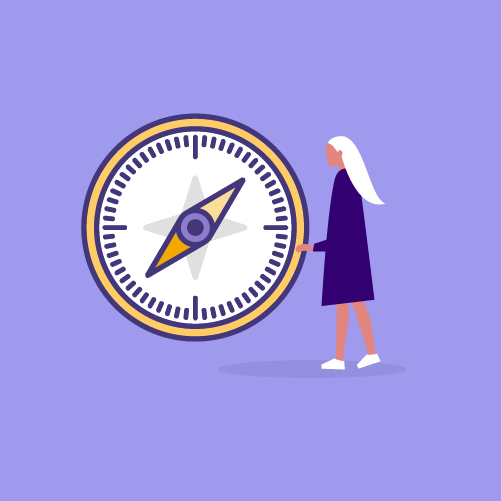 Staying Golden during Finals Season
The only thing standing between you and your well-earned break are finals. These next few weeks can be stressful during the best of times, but we are almost there!
The good news is that you're not alone, and you have already made it this far.
Keep practicing the strategies that brought you to this point. Here is a refresher on what it means to stay golden while working on final assignments and writing your exams, so you can head into finals season with confidence knowing that you have given this challenging era of your academic life your best.
Writing with Integrity
Writing with integrity means that you are accurately representing the theories and research of other scholars so you can build upon their work with your own original ideas. There's a lot to remember (and so much you already know), but two main things to keep in mind during finals season are:
Cite your sources and cite properly: always give credit where credit is due. If an idea is not yours, cite where you got it from. Writing services and the  Library have helpful resources on different citation styles.
Stay organized: When you are working on assignments, keep all your research notes organized by clearly indicating where you found your information (maybe from a lecture, a reading, or an article you found after class).
Collaborating with Integrity
If you are working with a group on a final paper or project, take a moment to ask yourself, "is this actually a group project, or is this unauthorized collaboration?" To maintain integrity in all assigned group work:
Keep track of what each group member is contributing so you can give credit where credit is due.
Don't sign your name to contributions that aren't your own – and on the flip side, don't allow others to take credit for your work, either.
If your instructor has explicitly stated that a final assessment should be completed individually, don't work with classmates on any part of the assignment. 
You have lived – and learned – through another term filled with unexpected challenges.
Stay positive, maintain your motivation, and finish this term strong.
Preparing for Your Online Assessment
If you're in a course that includes an online or take-home exam or presentation, we can help you prepare for these exam formats in the most productive and efficient ways possible:
Tip: Know your instructor's preferred email address and remember that you can contact examquestions@wlu.ca before or during your exam if you experience technical difficulties.
Available Supports During Finals
Ask for help from professors, lab instructors and TAs.
Access services offered by:
Review Accessible Learning resources for assignment or exam accommodations: