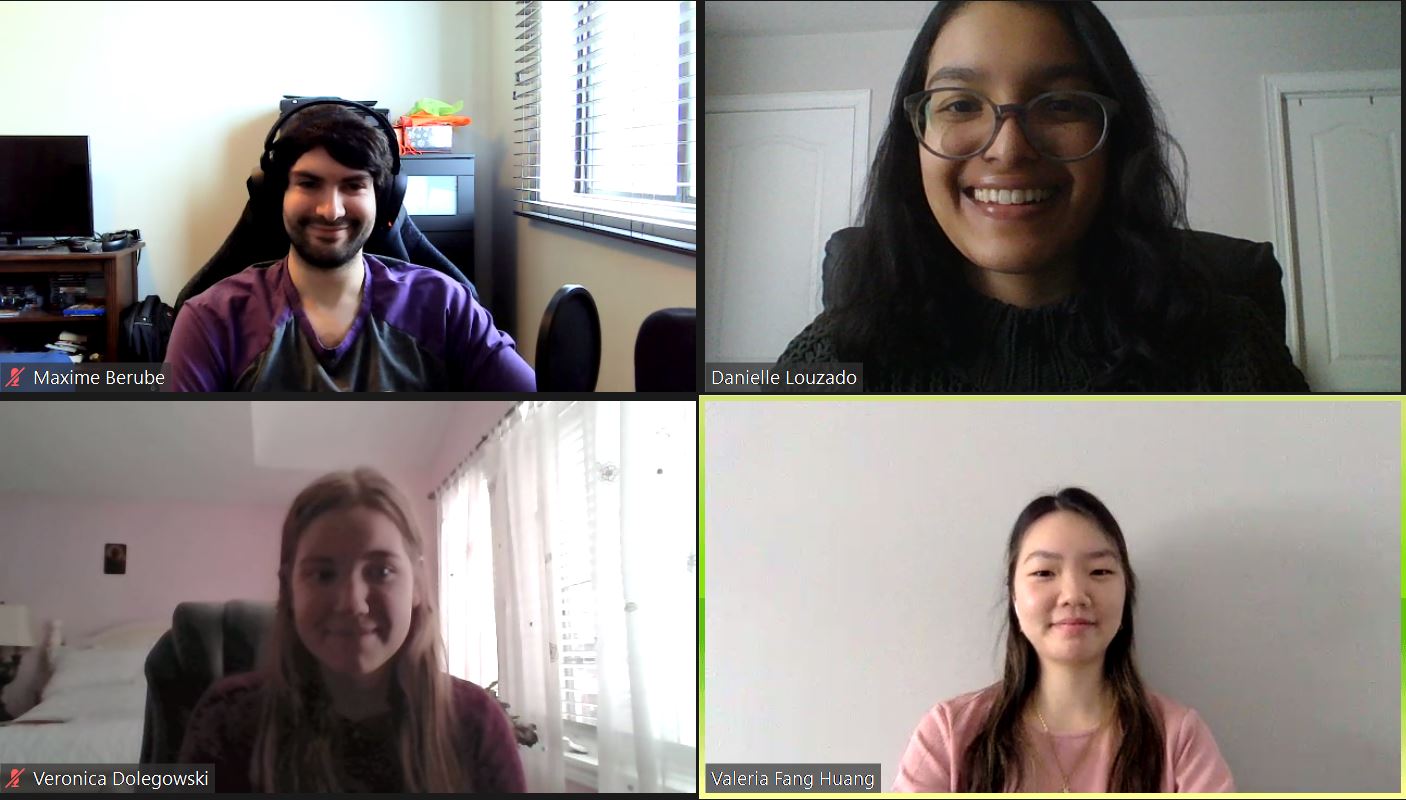 Tandem Language Program Encourages Connections from Home! 
The Tandem Language Program invites students to connect with their peers to share their passion for global languages and culture. Candidates are connected in small groups, meeting 10 times over the semester to participate in a cultural exchange that is meaningful to them. 
Given that we cannot meet in person at this time, connecting virtually with peers is a safe and social alternative, offering a stress-free break from courses. Our virtual program has allowed those studying at one of Laurier's many partner institutions to get involved, facilitating participation across the globe. Tandem is part of Laurier International's initiatives to promote language sharing and intercultural exchange across our campuses. 
See what previous participants have to say about their experience as part of the Tandem Program!  
You can register for Tandem now.  
WHAT STUDENTS ARE SAYING ABOUT TANDEM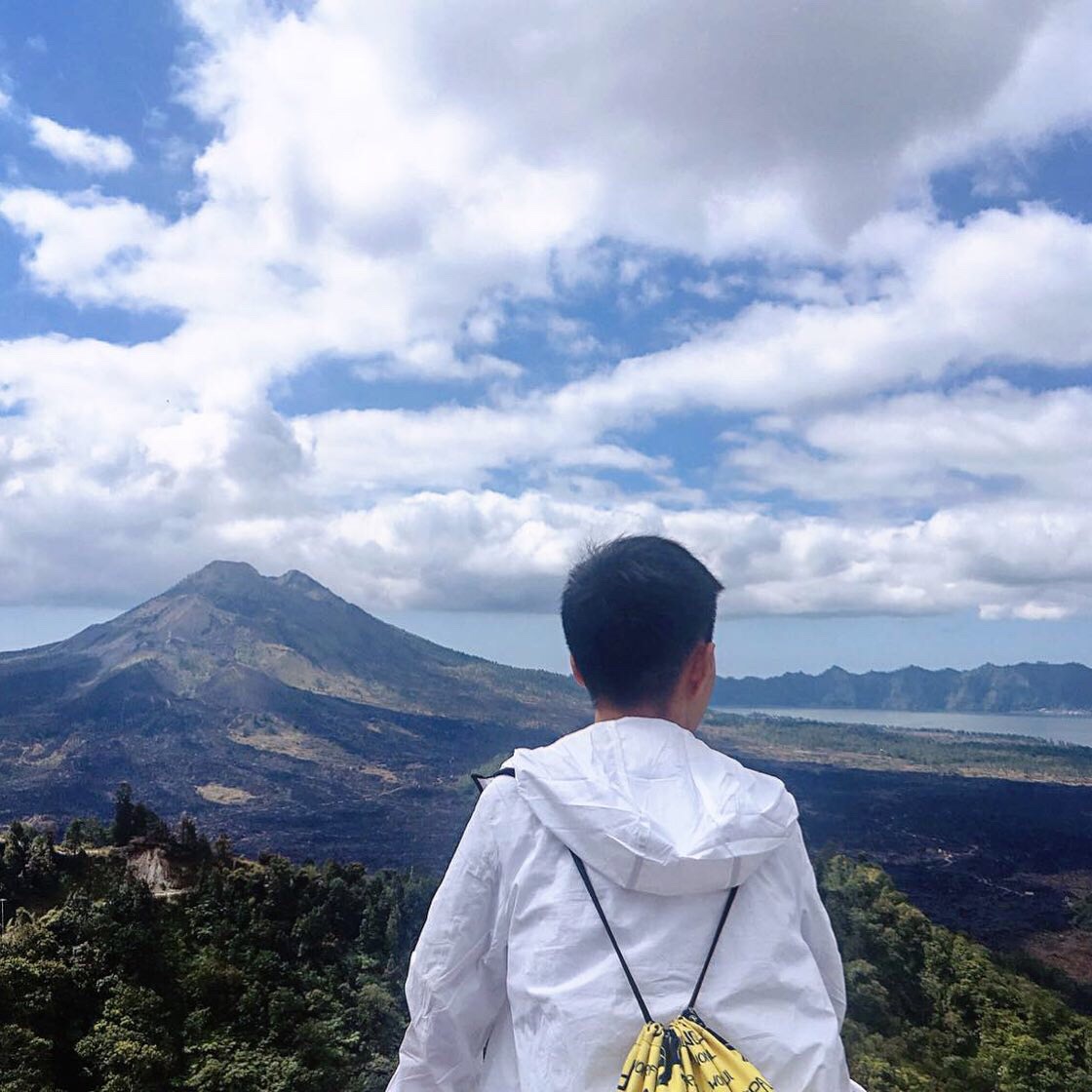 Yizeng

 Cheng, first year B

BA
"I was excited at that time when I heard that the university would offer an excellent language program that allows students to learn a new language and culture, because I have been interested in learning a new language since childhood and I have already learned English as my second language."  
How Yizeng has stayed connected at home during the pandemic:  
"The Tandem Language Program allowed me to establish meaningful connection with great people that I cannot wait to see after we are back to school in the future. I have not only met excellent people that helped me with language learning, but also my dream of promoting the language and culture that I am proud of with people from different nationalities who are interested in learning. Overall, I would say it was a really meaningful activity that marks the start of my university experience and helped me realize my goals. I am looking forward to participating in future activities provided by our school."  
Danielle 

Louzado, third year 

Languages

 and Literature
"This has been my third time participating in the Tandem Program and I have had a completely different experience each time. Last year, I was partnered with a student from Argentina and got the chance to improve both my Spanish and French! This year was another fun surprise as I ended up in a different group than the one that I started with, but it was still fun to get to know other Laurier students and chat about different cultures and languages." 
How Danielle has stayed connected at home during the pandemic: 
"I've participated in the Tandem Language Program in the past, but this year was definitely a unique experience! Although I missed meeting my partners in person and sharing our food and cultures, meeting virtually allowed me to connect with people living in different countries! What more can you ask for out of a language and cultural exchange? It was a great way to meet new people and stay connected to the Laurier community!"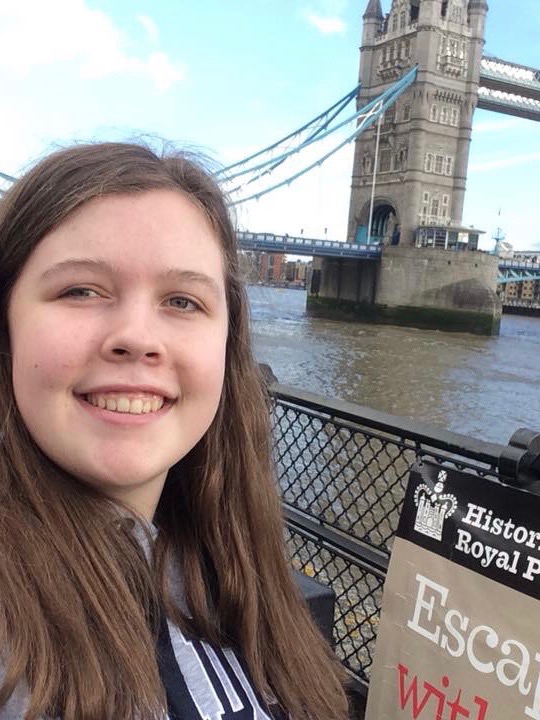 Elizabeth Calcutt, 2nd year French
"Something that has also been great for my language learning is that in our Facebook messenger group chat, we have made a general rule that the messages are to be in French as well. I think that this is a great way to get into the habit of using the language every day in a setting that is outside of the classroom. Through this texting I have learned even more everyday French phrases, etc. that I can use in the future."  
How Beth has stayed connected at home during the pandemic: 
"I have learned the most about Indian culture, along with some things about French culture, through this experience. One of my group members has an Indian background and will send pictures to our group chat from time to time when she cooks a traditional meal or if there is a celebration that she has prepared for, such as Diwali"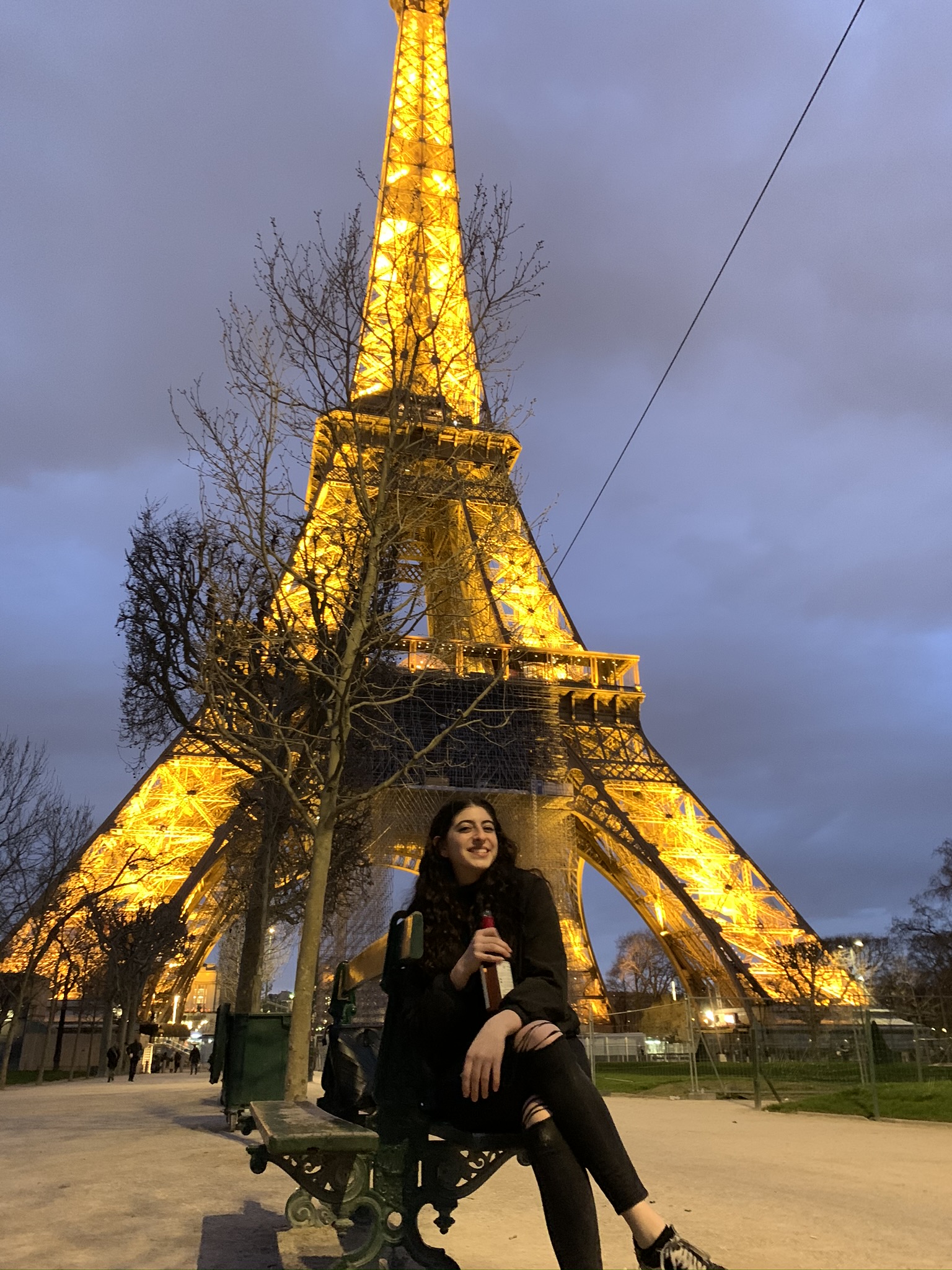 Marina Loizides,

 

4th year French

 

& Communication

 

Studies 

with Psychology minor
"This is one hundred percent a Laurier opportunity that should not be missed. Among many other things, this experience has increased my linguistic knowledge, my language learning process, and my intercultural competence. I highly recommend it!" 
How Marina has stayed connected at home during the pandemic:  
"It has been my absolute pleasure to take part in the Tandem Program this past fall semester. Especially as we consider these unprecedented times and the ways in which we are being isolated, this was a wonderful opportunity to meet new people and keep connected to our Laurier community (even if it was virtual!). In such isolating times, it was lovely to have fresh communication with people not only outside of our covid circles, but also people we have never met."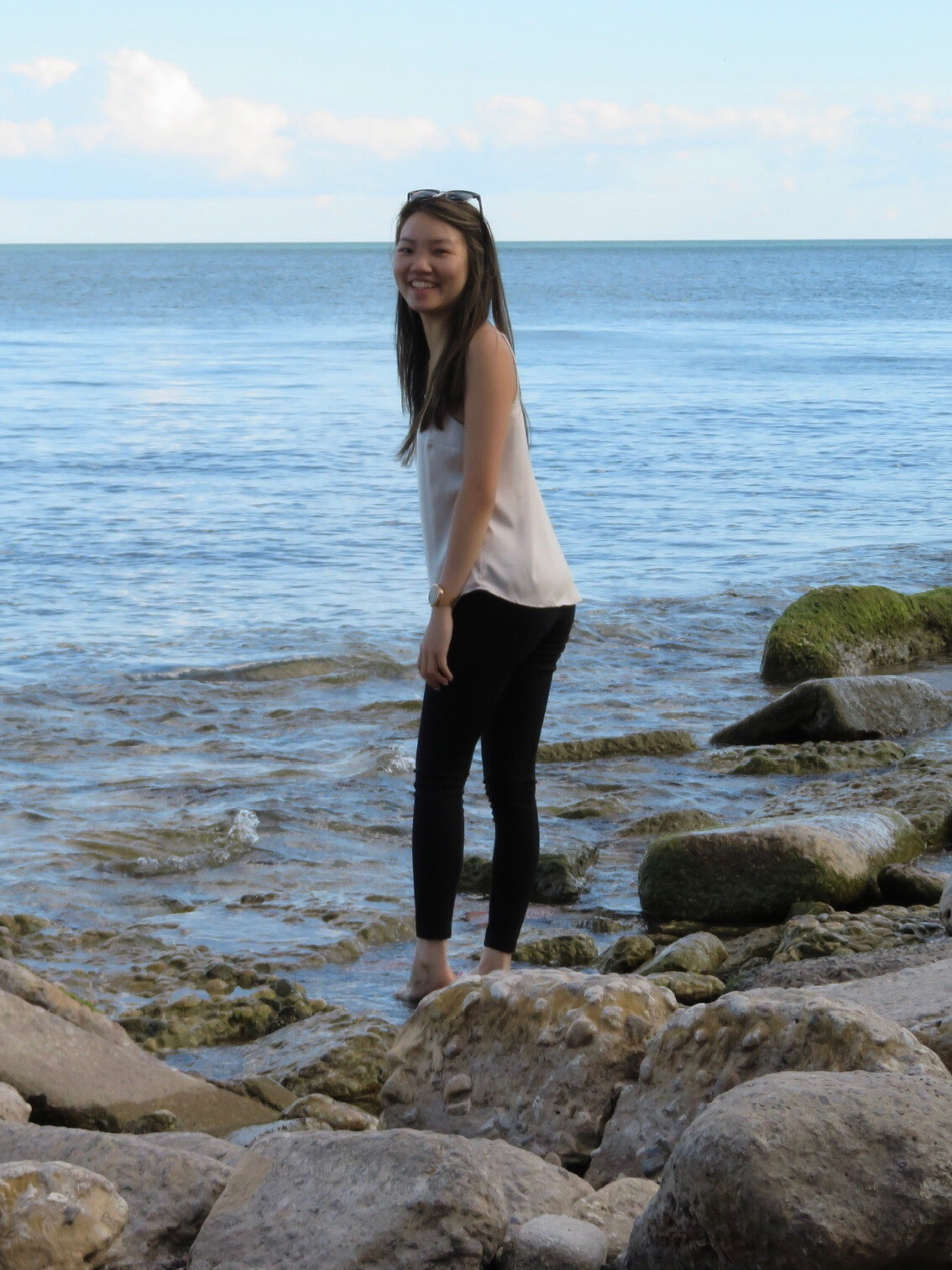 Valeria Fang Huang,
4th year L
anguages
 and Literature
"I hope I can earn a lot more of the same experiences from the Tandem Language Program and continue improving these languages. It was an amazing experience to meet new people and learn from them because I noticed they have a lot more to share."  
How Valeria has stayed connected at home during the pandemic: 
"I really enjoyed this experience despite the fact that we had to meet through Zoom. I know the experience would have been different if we met each other in person and hung out. This program helped in many ways because I was able to improve some of the languages I wanted to improve on, and I learned from my partners' cultures as well. I also enjoyed it because during our meetings I felt like I could relax since I had a lot of schoolwork at the same time."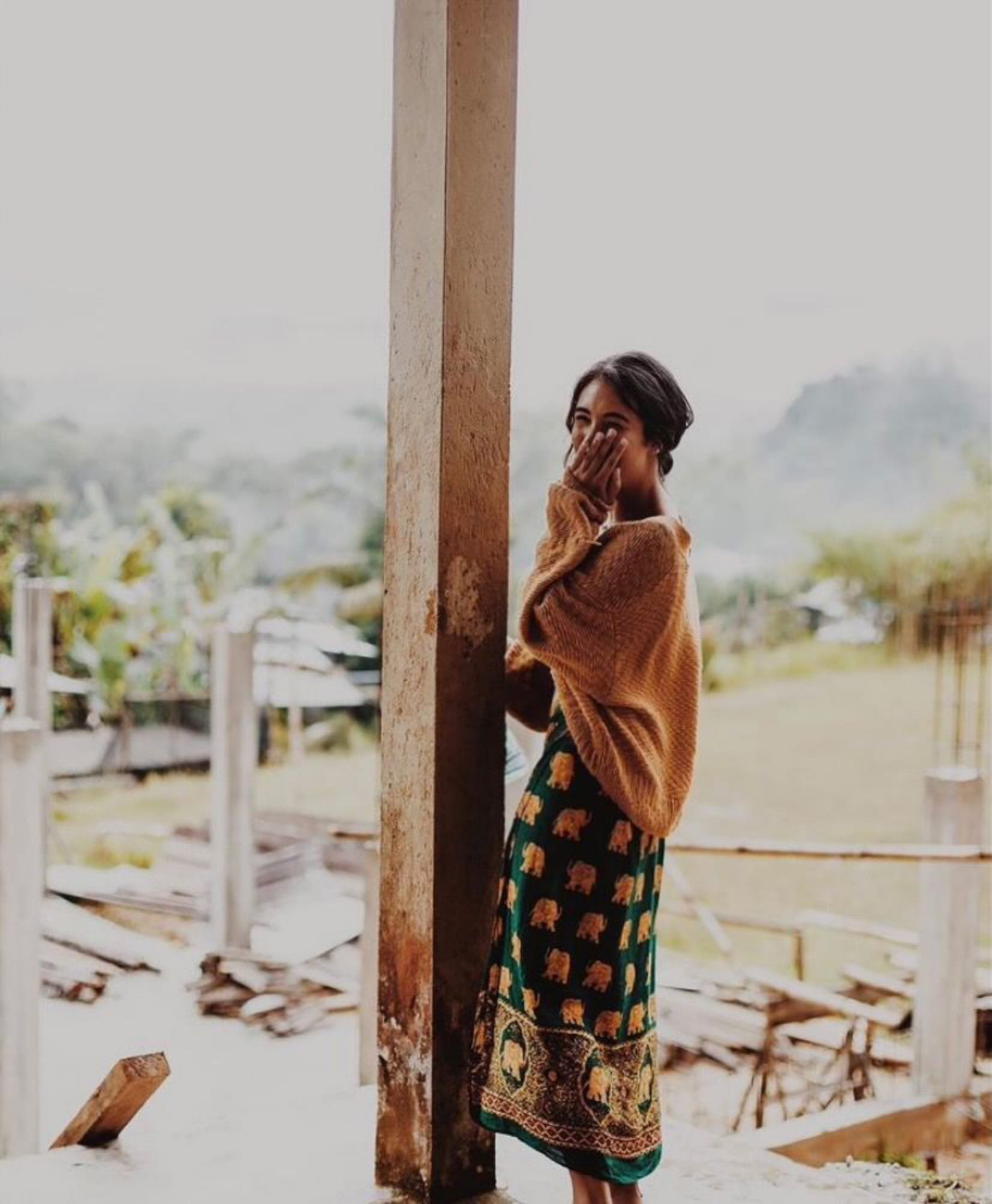 Annastasia Ferguson, 1st year

 Languages

 and Literatures
"My time in the Tandem Language Program has been a highlight of my first year...In high school I had an exchange student who lived with me and when he left, he made me a mural and I didn't ever get to find out what it meant. I was able to ask my group and they thought it was a picture made by one of the Chinese minority groups. It was really interesting to hear about how diverse China is and learn all these things we could never be taught here in Canada about other countries. I feel that I really learned a lot from this experience and its definitely helped begin to shape my path here at Laurier. I can't wait for next semesters tandem group!" 
How Annastasia has stayed connected at home during the pandemic: 
"This semester, my time in the Tandem Language Program has been a highlight of my first year. I know it has been a different experience than it usually is (being online and all), but I really have felt that it didn't change much for me. My group was with 3 amazing people who I consider friends of mine now, and I can see us staying friends or the long run." 
Feeling inspired? Register for Tandem now!