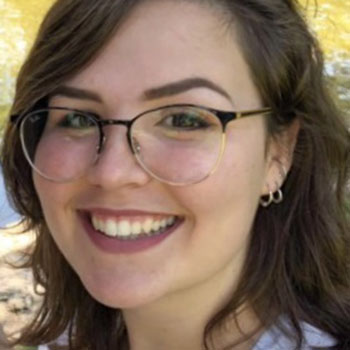 Preparing for exchange, overcoming challenges and focusing on the opportunities
Emma Ruetz is a Concurrent Education student on the Brantford campus who is spending the fall 2018 term on exchange at Hong Kong University (HKU). Before leaving for Hong Kong, Emma shared her reasons for going on exchange, some of the challenges she has faced and what she hopes to experience while abroad. Emma will also be sharing her exchange experience through Instagram at @Hawk_Kong. She has already started posting, so be sure to follow her to learn more about her exchange experience!
Why did you decide to go on exchange?
I decided to go on exchange because I love to travel and learn about different languages and cultures. I really wanted to have an authentic and immersive cultural experience in a country that is considerably different from my own. I thought that an exchange opportunity would allow me to have those experiences while still working towards my degree.
What are some of the challenges you have faced while preparing to go abroad?
There have definitely been some challenges in preparing for my term abroad! In my experience so far, Hong Kong University's communication is much more delayed than Laurier's communication. I find myself missing a lot of the answers I am looking for or receiving information too late. Also, their schedule seems to be a bit behind ours; for example, while Laurier course registration is in mid-July, registration at HKU doesn't start until August 23! These things caused me a bit of anxiety as I was trying to prepare, but it was just a bit of a learning curve requiring some research and communication.
Another challenge I faced was not being accepted into residence. HKU prioritizes international students' residence applications, but myself and 300 other international students were not able to live in residence this year. This was very concerning news to me, and even threatened the feasibility of my exchange. Due to the nature of my exchange, I have very specific requirements for accommodations: it needs to be just a four-month lease, close to the university, and fully furnished. It was very difficult to find accommodations in my price range that also fit all these criteria.
I found there to be surprisingly few places to rent close to the university, and if there were any, the rent was very expensive or required a one-year lease. Eventually, I ended up finding student housing for about $1,200/month through an agent, whom my friend found on WeChat. Myself and my two friends had to pay the agent for using their services, which ended up being about $500CAD each.
Finally, another challenge I am trying to overcome is the fear of being homesick and missing my family and friends. The countdown to exchange has been very exciting, but also very nerve-wracking. I am very scared that I am going to get there and immediately want to come home and then dread the next four months. I know that a term isn't very long, but I have never been away from home for that long before and there are so many unknowns about moving to a new country.
Throughout the application process, everyone tells you that it isn't going to be easy, and I think that knowing that, and knowing a bit about culture shock and intercultural mindsets, which I have gained through my work experience, is going to be really valuable in helping me to adapt. Someone told me something which really resonated with me: "There's no way you could come back from Hong Kong and go 'I wish I hadn't done that' but if you go and then you let yourself be miserable the whole time, you're definitely going to regret that." So I am going to make the absolute most out of this experience, no matter what it brings me.
How will your exchange experience benefit your career goals?
Another reason I want to have international experiences, and why I chose to go on exchange, is that, as a teacher candidate, I am especially interested in teaching English as a second language. I believe that, by having spent time in a foreign country, I would be better able to relate to my future students and even be able to teach abroad after having already lived abroad for some time. I know that Hong Kong teaches the Ontario curriculum, so after this exchange experience, I could take my teaching qualifications after I graduate and have a job there.
Where do you want to go and what to you hope to do while you are abroad?
I know Hong Kong is very famous for its cities and its shopping, but what I'm really excited to do is some mountain hiking and to visit some temples. I also want to visit the night markets and try lots of street food. I want to see lots of different aspects of Hong Kong—from the big cities, to the mountains, to the small villages and more.
I hope that I can settle in and live like a local as I think that would be really rewarding for me—to get my bearings and become very comfortable with just living there. I also want to do some more traveling around Asia while I am there (if my wallet and my courses allow for it!). I hope that my exchange experience will give me confidence and make me excited to face new situations and that I will learn how fun it is to be outside of my comfort zone.
How do you plan to use Instagram to share your experience?
I have created an Instagram account called @Hawk_Kong and I am planning to use it to document my whole exchange experience! My hope is that students planning to go on exchange or to Hong Kong in the future will be able to look through my posts and have an idea of what to expect from their exchange. I will be recommending foods and attractions, highlighting the university, giving travel tips, and sharing what I learn through my experience.
I will also be sharing my own thoughts and feelings as I adapt to a new culture. I hope that my account will be a very honest and open representation of my exchange experiences so it can act as a way for future exchange students to prepare themselves and to get excited about their own exchanges. I am also using my account to communicate my experiences to my friends and family who want to know what I am getting up to while I am away!