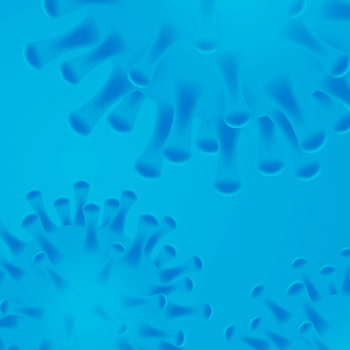 COVID-19 March 23, 2020 Update
Posted March 23, 2020
While the university has limited its on-campus operations at this time, be advised that supports and services to graduate students remain available. Here is how we can help.
Resources
If you have questions you can:
See what's open or closed/cancelled on campus.
Latest Announcements Relevant to Graduate Students
Has the deadline to drop courses in the winter term changed?
The deadline to drop courses or withdraw from an incomplete program for winter semester 2020 has been extended to March 27. Students in programs where fees are assessed on a per-course basis and those who withdraw from the university (from an incomplete program) will be eligible for a 45% tuition-only refund (incidental fees are non-refundable).
Are graduate courses cancelled?
In-person classes are cancelled for the winter 2020 term. Most courses have moved online and all events that are not academic requirements have been cancelled. Instructors have communicated a plan for alternative instruction and assessment to enable graduate students to fulfill learning outcomes and receive course credits.
I am a TA, will I get paid?
Graduate TAs will continue to be paid for this semester, regardless of what the format of the course is, or whether the course wraps up early. If you have not already heard from the course instructor, please e-mail them to obtain direction on how any remaining work is to be completed and for information on any changes to the work as previously assigned (e.g., re-weighting of course requirements, different methods of receipt/return of student submissions). We do not require revised TA Job Responsibilities forms for the winter term, should any changes be required. Note that you are not expected to work more hours than what was contracted for the term.
How do these changes impact my planned or ongoing research?
Laurier has cancelled all research activities that involve face-to-face interactions with members of the public until April 30, 2020, and all field research will discontinue and access to research labs will be severely restricted, effective Friday, March 20. Please read the announcement: Research impacts of work from home.
When will research projects be allowed to resume?
It would be our expectation (at the moment) that projects are on hold and that they will be resumed as soon as is practical and safe. The university is working to minimize any impacts caused by the suspension of academic activities, including research.
Are defences delayed?
Graduate programs with a research requirement involving an oral defence are moving to online defences (using Teams or Zoom). Consult with your Graduate Program Coordinator for information on the approach to be used by your program.
How are co-op placements, practicums and internships being handled?
Co-op placements are being managed by our Co-op Office with a focus on student safety. Some decisions may have to be made on a case-by-case basis. Programs with required practica are being managed by the deans in the faculties/units offering such programs (i.e., Dean of Social Work, Principal-Dean of Martin Luther University College, Dean of Music). Consult your field placement director if you have any questions about your practicum. If you are engaged in an off-site internship, please consult with your graduate program coordinator.
Is the Graduate Student Appeals Committee still meeting?
Yes, the GSAC continues to meet by virtual means each month. If your petition has been submitted, it will be considered at the next meeting. Do not submit a petition to the GSAC based on anticipated challenges resulting from the COVID-19 response, as information is changing on a continuous basis.
Where can I find information about accessing health and wellness support?
Laurier students have access to a wide range of mental health resources. Please reach out to the Student Wellness Centre if you are in need of support.
Waterloo Student Wellness Centre
Brantford Student Wellness Centre
Graduate students may also access the services available through Empower Me.
I am expecting to take courses in the spring term – will they be available?
Yes, spring term courses will be delivered in remote or online format. Consult your graduate program coordinator for details as they become available. See the university announcement here.
Further Information
Finally, here is a great reminder that self-care is vitally important during these unprecedented times. Take good care of yourselves!
Previous COVID-19 Updates
View our March 16, 2020 Update
FGPS Office Operations
The Office of Graduate and Postdoctoral Studies is working off-site and staff are not available in person. Each staff member is monitoring their email and voicemail daily. For a listing of FGPS staff contacts, visit our website. Any forms that require processing can be emailed to fgps@wlu.ca (electronic signatures are acceptable). For immediate assistance, email fgps@wlu.ca.